Pastor Carl Lentz Thinks Rapper Fat Joe Is the Best Preacher in New York City?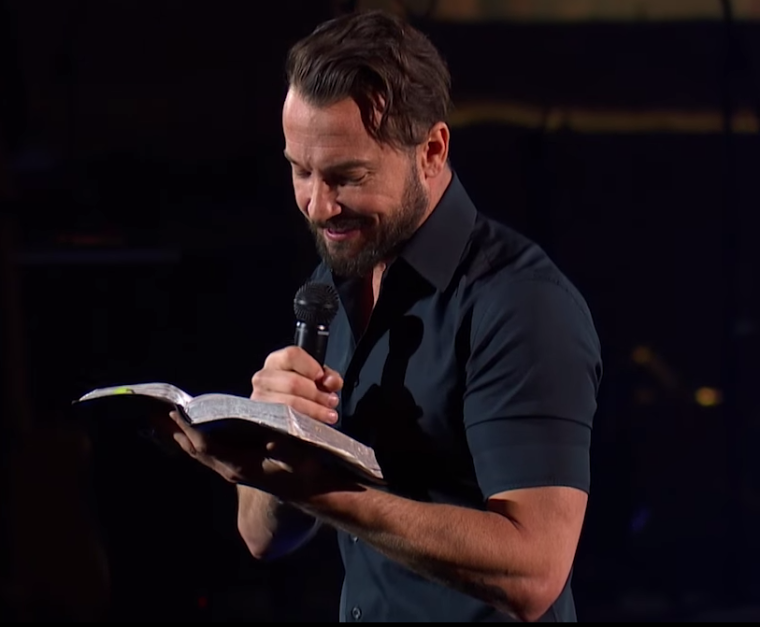 Could the best preacher in New York City come in the form of Bronx rapper Fat Joe?
Hillsong New York City Pastor Carl Lentz may believe just that. While Lentz has ministered to celebrities like pop star Justin Bieber and NBA star Kevin Durant, he recognized the possibility of Joseph "Fat Joe" Cartagena being the city's best preacher.
After wishing the rapper and Terror Squad CEO happy birthday last week, Lentz tweeted: "@fatjoe ...just might be the best preacher in the city!! #allthewayup."
Fat Joe, 46, has remained relevant in hip-hop for over 20 years with hits like "All The Way Up" and "Lean Back." While it is unclear whether Lentz's tweet was made in jest, Fat Joe has been known to express his Christian faith on social media.
Last year, the entertainer expressed his love for Joel Osteen, the Lakewood Church senior pastor who helped him through tough times.
"...We prayed for you even if you're not a fan, GOD is great and there's no way to describe my love for Joel Osteen," he captioned an Instagram image with Osteen. "His words have helped me through my darkest times. #worldconference2015 #godbless"
Earlier this year, Fat Joe appeared at the New Beginning Missionary Baptist Church in Miami, Florida where he spoke to the youth about gun violence.
"The thing about kids and the youth is they don't know what they can be yet," the rapper said in NBC Miami reports. "Sometimes you don't even know, you're so busy being a parent, working, paying the bills, doing what we gotta do, we don't even know what our kids is into, so we got to talk about it. Not only do you have the kids who choose to be into crime but then you have the innocent bystanders."
It seems Lentz is aware of the hip-hop star's work in the church community, as a pastor who is in touch with hip -hop culture. In a previous LifeChurch.tv report, Lentz spoke about how he had to become comfortable with the fact that there were certain cultural things he enjoyed that were not popular amongst other pastors.
"I'm kind of like not your typical pastor in some regards. I used to be ashamed of some of that stuff, but then I realized, well I actually do get along with guys who play basketball and video games," he said. "I get along a lot better with a dude in a club than I do in a pastor's green room, being that guy. I think it's encouraging to be a part of churches like ours that champion who you are."