Evangelist and wife had big plans to spread the Gospel, now both are charged in child rape case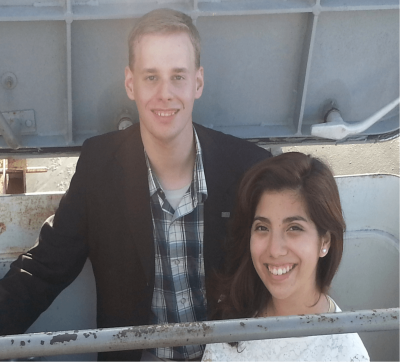 Sword of the Lord Publishers, a Christian publishing ministry in Tennessee that rented a building to the ministry of evangelist and father of six, Benjamin Garlick, who was recently arrested and charged with several counts of child rape, said they were "shocked" by the allegations against the preacher who has been saved since age 5, and had big plans to spread the Gospel in the Hispanic community.
Court documents cited by WGNS Radio said earlier this month that Garlick, 32, was charged with five counts of aggravated rape of a child, five counts of aggravated sexual battery of a minor who was under the age of 13, one count of soliciting sexual exploitation of a minor who was under the age of 13, and one count of continuous sexual abuse of a child. The abuse allegedly began in February of 2021.
The pastor's wife, Shaantal Garlick, 29, was also charged with one count of facilitation of aggravated rape of a child and one count of aggravated child abuse or endangerment to a child aged 8 and younger. The husband and wife were both arraigned by Circuit Court Judge Barry Tidwell on Tuesday.
Mary Katherine Hughes a spokesperson for the Christian publisher, which "has existed to partner with those who are fundamentally and biblically like-minded to promote revival and soul winning within our local churches" since 1934, confirmed with The Christian Post on Wednesday that La Espada, a Murfreesboro-based ministry for Spanish speakers that Garlick helped run, was served an eviction notice on Aug. 29 for not paying rent to Sword of the Lord Publishers.
When asked how long La Espada had been paying rent to Sword of the Lord Publishers to use the building located at 214 Bridge Ave in Murfreesboro, Hughes said she didn't know because she is "kind of new" with the company. She also insisted that there was no relationship between Sword of the Lord Publishers and La Espada.
"We didn't have any relationship with the ministry. The ministries are not related, they were simply renting the building," Hughes told CP.  "I don't know how long they were there. I'm kind of new here but we were just as shocked as anything," she said before referring CP to a statement the company released last Thursday on X, the platform formerly known as Twitter.
"ALL children are a gift from God, and to harm one of them in any fashion is a gross sin and punishable by law. We are shocked and saddened by the news of the abuse of a child anytime, anywhere," the statement said.
"Children, all children, are precious and deserve the full protection of all of us. As a proponent for the safety of children (pre-born and born), we recommend to all pastors, ministry leaders, and everybody else, 'If you see something, say something,'" the Christian publisher noted. "Report any suspicious criminal activities against children to your local authorities. If a child is in immediate danger, call 911. If you are unsure of your local helpline, call 1.800.4.A. CHILD for guidance."
Although La Espada's website is not currently functional, information from cached pages of the website which go all the way back to 2001, shows that Benjamin Garlick has worked for the ministry under the direction of his late father Daniel Garlick, who died in May 2020, since at least 2015. At one point he was based in Ontario, California.
A cached bio page for Benjamin Garlick and his wife on the ministry's website shows that La Espada was started by the itinerant preacher's grandfather, Rolando Garlick.
"I have a great spiritual heritage …. My grandfather, Rolando Garlick, began the ministry of La Espada and he had a tremendous impact on my life," the young preacher wrote.
He said that almost as soon as he was born on July 9, 1991, he began traveling with his father and "learned to love ministry."
"I was saved at the age of five in South Texas. One Sunday I went to church with my dad, the preacher talked about my need for a Savior what he said, so I started asking my dad what it meant. He explained to me about God's gift to me and there in the car with my family, I accepted Jesus as my Savior," Benjamin Garlick recalled.
"When I was eight years old, I went on a trip with my dad to a conference, someone else had preached about following God's call in his life. God began to work in my Heart. One night I asked my dad: how do you know if God calls you to preach or not. He explained to me that God's call is simply the desire to preach. I had been reading my Bible and found this verse," he said, pointing to 2 Timothy 4:2 which says, "Preach the word; be instant in season, out of season; reprove, rebuke, exhort with all long suffering and doctrine." 
"These words had a great impact on me, and just like my dad, I dedicated myself to preaching the word of God. And from this day, I began to preach as an evangelist. Please pray for me to continue serving our Lord," he wrote.
Shaantal Garlick who also tells her story of growing up in a Christian home and recalled how she decided to "accept Jesus as my only Savior" in April 2001.
She said she really didn't know what God had in store for her until she met her future husband at a youth conference, and he swept her off her feet into ministry and became her "prince charming."
"At the age of 15, I went to my church's annual Youth Conference and there God called me to surrender my life to Him full-time. I really didn't know what God had in store for me until I met my prince charming, Benjamin Garlick at the age of 18 during another youth conference," she wrote.
"I grew in Christ and God showed me through him that my calling is to serve him full time, with my beloved husband, Benjamin, and work with La Espada to reach the Hispanic world with the gospel of Christ," Shaantal Garlick added.
It appears that Benjamin Garlick did not maintain his role as his wife's "prince charming" because last month she filed for an order of protection against him.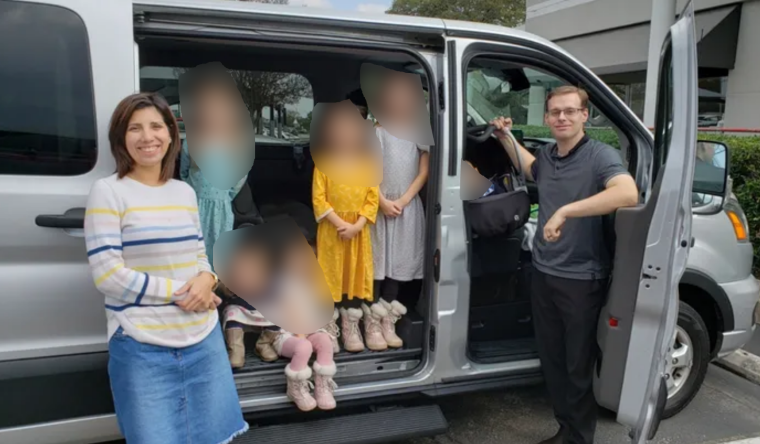 The couple's bio page on laespada.org also listed Franklin Road Baptist Church in Murfreesboro, Tennessee, as their sending church, but Assistant Pastor Joel Norris told CP in an interview Wednesday that the listing was incorrect. A sending church, according to Encompass World Partners, "partners with its missionaries to provide spiritual, pastoral, and sometimes financial support."
"What I can tell you is that neither Benjamin nor Shaantal were members of our church during the arrest or for several years before," said Norris who added that he knew Benjamin Garlick "but [on] a very surface level and just in passing."
When pressed to explain the pastor's relationship with the church a bit more clearly, Norris said Garlick was a member of the church in his teenage years and perhaps briefly as an adult but as far as he was aware, he was more connected to a church in California as an adult.
Norris also explained that Franklin Road Baptist Church was the sending church for La Espada at some point prior to Garlick taking over the ministry, but they had cut ties with the ministry as far back as 2015-2016 over "some operational differences."
Despite not being involved with La Espada, Norris said Franklin Road Baptist Church began providing support to Garlick's six children after learning about the charges against him.
"What we have done as a church is we believe anything of this sort of wickedness and magnitude is wrong and evil and if found guilty, should be prosecuted," Norris told CP.
"We will not stand for anything like that in our church, or on our property. And we have been, really, by the grace of God, given an opportunity prior to any of these allegations, to have separated some. What we are seeking to do is help the children who are going through all of this. We've sought to help them during this time," he said. "If a website says that [we are connected to La Espada] or whatever, we have written documentation here [showing] that we aren't."