Pastor Kong Hee Rejects Claim He Was in Charge of Company Behind Pop Star Wife's Music Career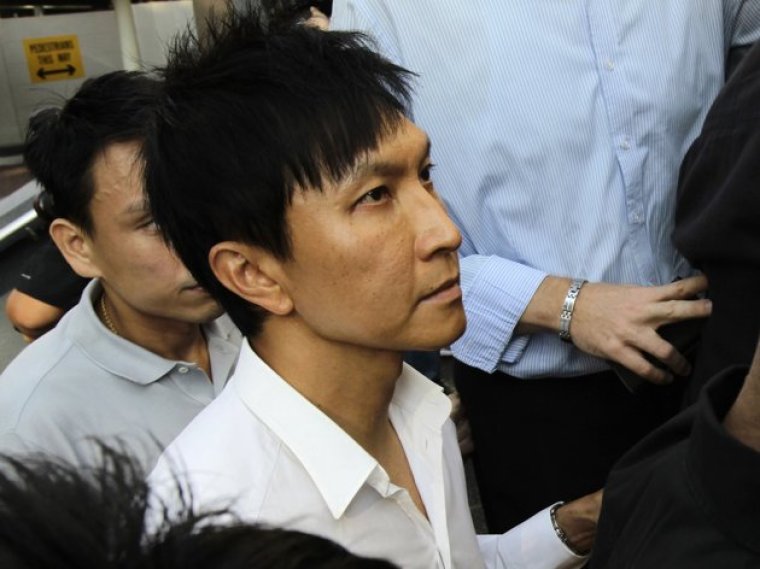 City Harvest Church pastor Kong Hee has rejected claims that he had total control over the company that managed his wife Ho Yeow Sun's music career, in the high-profile Singapore trial where he and five other church members are being accused of misusing millions in church funds.
"I was meeting people in the industry so I wanted a senior title that carried with it a certain authority," Kong said, referring to name cards he had requested stating that he was the "managing director" of Xtron Productions.
The CHC founder was also apparently named as Xtron's "invisible" manager in a document seized by the authorities from Xtron's offices, The Straits Times reported.
Kong, along with investment manager Chew Eng Han, CHC pastor Tan Ye Peng, member Lam Leng Hung, and accountants Serina Wee Gek Yin and Sharon Tan ShaoYuen, could face 10 to 20 years in prison if convicted of having misused 24 million SGD ($19.2 million) from the church's funds.
The prosecution has insisted that Kong's request for the name cards is proof that he had a larger role at Xtron than he admitting to. It has also been trying to prove that CHC's leaders backed Xtron's decision to issue allegedly sham bonds in which the church invested $13 million, money which went into financing Ho's planned American debut album.
Deputy Public Prosecutor Christopher Ong shared an e-mail where Kong apparently discussed the financing of the album with fellow CHC leaders.
"I put it to you that the Xtron directors played no role in the bonds, and you were the ones who made the final decisions for the US project," Ong told Kong.
The CHC senior pastor argued that he was only proposing ideas and budgets in the email, but the Xtron directors had the power to make the decisions.
The pastor, who founded the megachurch in 1989 and saw it grow to a 33,000 membership in 2010, has insisted that the money was not misused, and that Ho's music career significantly helped CHC expand internationally.
"If not for the Crossover, we would be just another neighborhood church. The Crossover Project doubled, tripled our congregation size," Kong previously told the court, saying that his role evolved from that of a "shepherd" to being a "rancher."
Former friends such as Chew have accused the pastor of having "shortchanged the faith of the church members," however, and argued that Ho's perceived success in the secular music world has largely been fabricated.