Theologian denounces contemporary worship: It 'harms discipleship,' 'doesn't mature believers'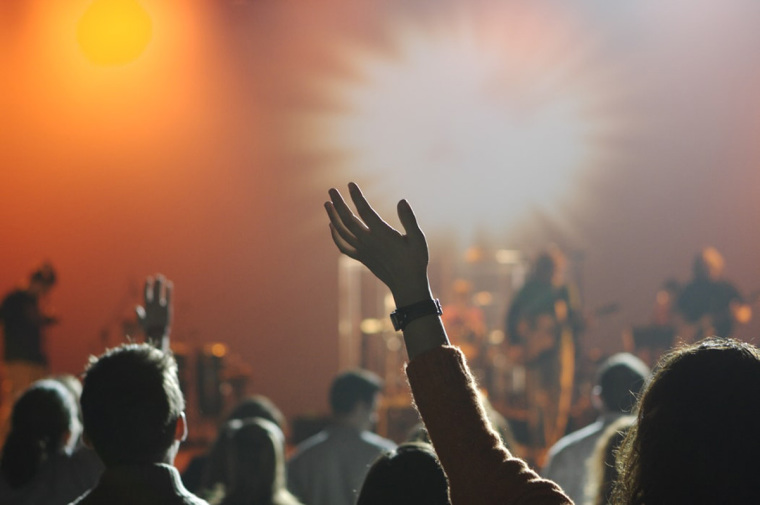 A Florida Presbyterian Church in America pastor and former professor of theology has denounced contemporary Christian worship, saying that it, among other things, goes against the "reverence and awe" that church services should have for God.
In his remarks, titled "Reformed Doxology: Worship According to Scripture," David McWilliams, senior minister of Covenant Presbyterian Church in Lakeland, critiqued popular trends in contemporary worship, especially the music often used, during a speech on Wednesday afternoon at a Gospel Reformation Network conference.
McWilliams read from Hebrews 12:18-29, a passage that includes a verse commanding believers to "worship God acceptably with reverence and awe."
"We long for a Holy Spirit-induced relish for the truth, a delight in the triune God, a heart moved promptly and sincerely by God's glory in our private and public worship," said McWilliams.
The minister added that one of "the main principles of worship" was that it must be done with "reverence and awe," which can be hindered by "casual attitudes, carnality, certain kinds of music, and even vocabulary."
"For example, who can think that a service peppered with salsa rhythms will lead the congregation to worship God in reverence and awe? Or rock music. Will sentimental tunes or music that remind one of night clubs lead us to reverence and awe?" he posited.
"Therefore, certain forms of music, attitudes, and actions are immediately excluded from worship by the one principle that we are to worship our God in reverence and awe."
According to McWilliams, true worship should be like "a different universe" and not include "smokescreens," "movie clips," or "changing the color of lights," saying "style is not neutral."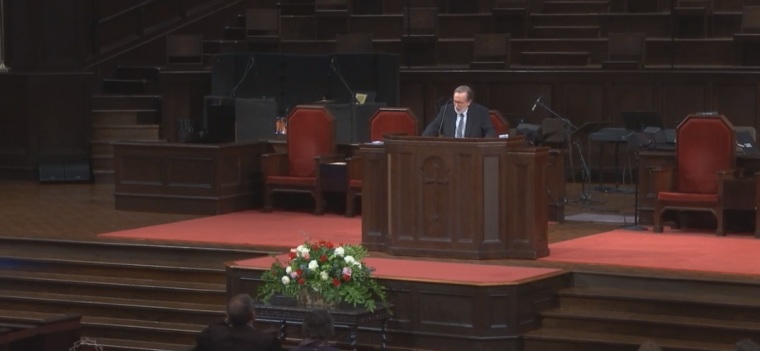 He championed the supremacy of the Psalter and traditional hymns, noting that a contemporary song "may say 'God is awesome,'" yet "hymns tell us why God is awesome."
McWilliams listed multiple reasons for why it was wrong "for worship approaches to accommodate cultural trends," among them being that it "misrepresents God," "devalues church culture," "harms discipleship," and "does not mature believers."
"We have set aside the greatest tool for discipleship next to the Bible, and of course I mean the Psalter, the hymnal," he said. "Hymnody is part of the catechesis of the church."
"Setting aside the Psalters and hymnbooks is just not wise. It does not lead to maturity. It also cuts God's people adrift from church history. Grounding worship in culture, cultural trends, cannot give people a sense of the long and steady growth that is behind the worship of God."
McWilliams feared that young people "fed on a steady diet" of contemporary Christian worship and music were "not rooted in scriptural worship" and unprepared for when "they go through hard times."
"What is often the drivel they have, song in worship in times of great need will let them down and let them down hard," he added.
McWilliams' speech was part of the GRN conference held May 5-6 at Briarwood Presbyterian Church of Birmingham, Alabama, and titled "O Church, Arise: A Passionate Plea for Biblical and Confessional Fidelity."
GRN Executive Coordinator Jon D. Payne said in an official welcome letter to conference attendees that "we are living in challenging times," with "worldly hostility against God's truth" being "on the rise."
"The PCA has maintained a strong Gospel witness for nearly 50 years, and God calls us today to arise in defense of God's unchanging Word," wrote Payne.
"Each generation of Reformed Presbyterians must heed God's call to biblical and Confessional fidelity, and we hope that our time together this week will encourage us all to stand with and for our Savior and King."
The debate to what extent congregations should modify their church services to fit contemporary trends has existed for a long time, with some congregations providing only modern worship.
Speaking at the 2016 Catalyst Conference in Atlanta, Georgia, Hillsong Church Senior Pastor Brian Houston spoke in favor of churches being innovative and spontaneous.
"When it comes to influence, predictability is our enemy. Because you never get influence from doing things the way they've always been done," Houston said at the time.
"You get influence from creating new ways. Stepping out, taking risks. Hoping people will see that there's another way of doing this."
The leader of the Australia-based multi-church body also told those gathered at Catalyst in 2016 that an example of this constant innovation was found in their musical selection.
"Over the years, we've dared to do things differently. We've dared to take some risks. There are certain things like the Word of God that's unchangeable," he continued.
"You may be shocked to hear we don't sing 'Shout to the Lord' anymore at Hillsong Church. It's not 1993. If you come all the way to Australia and you hope to hear 'Shout to the Lord,' your chances are slight. We don't even sing 'Oceans' much anymore."
Houston believed that "new songs are written that bring new life and freshness," declaring that he thanked God for "spontaneity," calling it "our friend in the church."
According to a 2019 report by LifeWay Research, most congregations had moved past debating issues like musical selections and order of worship for their church services.
The 2019 report noted that only 15% of Protestant pastors listed their congregation's preferences in music as being their biggest challenge, with clergy who oversaw congregations with fewer than 50 regular attendees being the least likely (7%) to report "navigating music preferences" as their biggest challenge.
Additionally, LifeWay reported that 69% of pastors responded that hymnals were still a regular part of the worship experience at their respective church.
Scott McConnell, executive director of LifeWay Research, said in a statement at the time that this showed that despite some changes, "there are also many similarities between worship services today and those from past decades."
"Like printed books, hymnals are far from obsolete. Individuals and groups are still leading congregations in singing together each week," stated McConnell.