Pastor Who Claims to Walk on Air, Raise Dead, Has Church Shut Down Over 'Miracle Money'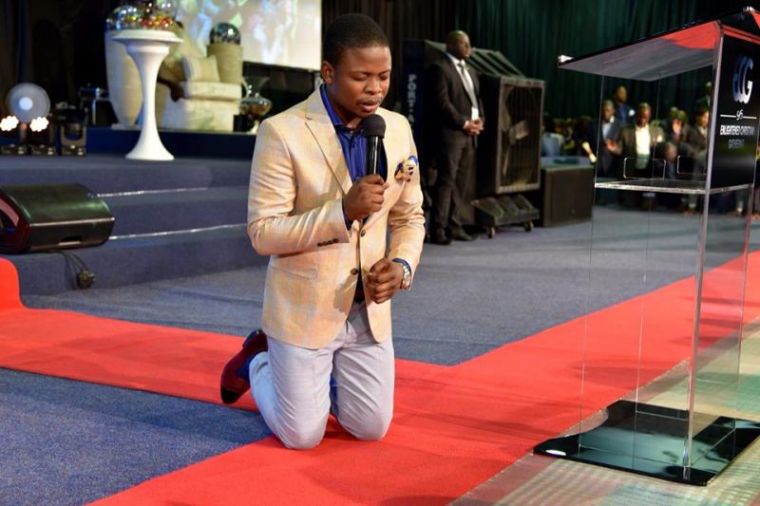 The government of Botswana has shut down the church of a Malawian self-professed prophet, who is followed by millions and claims to walk on air, amid concerns over "miracle money."
Malawi24 reported on Wednesday that Pastor Shepherd Bushiri, who was declared persona non grata in Botswana last year, has seen his Enlightened Christian Gathering church shut down.
Edwin Batshu, a minister in the government of Botswana, explained that the church has been closed because of continued violations connected to fake money, also known as "miracle money," which is deemed illegal.
As Face2Face Africa explains, the term "refers to the unexplained appearance of money into bank accounts, handbags and pockets of people 'blessed' by the 'men of God.'"
Batshu has said that no ECG branch will be allowed to operate in the country, though church officials have appealed to the minister against the decision.
BBC News reports that Bushiri, who runs churches from Ghana to South Africa, has claimed to have performed various miracles, such as bringing people back from the dead, curing them from HIV, and walking in the air.
He also made several predictions about world leaders and foreign governments, once stating that the U.K. would split apart.
He also reportedly told Zimbabwe politician Kembo Mohadi that he would get "the crown," before Mohadi was named vice president in December 2017.
Bushiri has over 2.3 million followers on Facebook, and his conferences have been attended by many thousands, including an event on New Year's Eve that filled Johannesburg's FNB Stadium.
The pastor has taken a defiant stance on Facebook, stating that he has been receiving countless messages of support in recent days.
"The whole night I was reading testimonies of what God has done to you through my ministry as I promised I would read," a post on Thursday read.
"I am so speechless because of what I have read, yes, because of God's power, love and greatness," the post added. "I prophesy that you will have another testimony in Jesus name!"
A day earlier he wrote in another post: "I just want to read what God has done to you through my ministry whether physical or spiritual. Your testimony will encourage me and many others that, my God, works miracles.
"I will personally read the first 2,000 comments to see what God has done for you. The joy of a prophet is when his ministry is changing people's lives through Jesus Christ our Lord."
The controversial pastor is also known for buying lavish gifts, and reportedly purchased a new Maserati Levante luxury car for his 5-year-old daughter on Christmas Day, costing around $125,760 in South Africa.