Pastors Invited to Dialogue, Capitalize on 'Year of Christian Film' by 168 Film Festival Director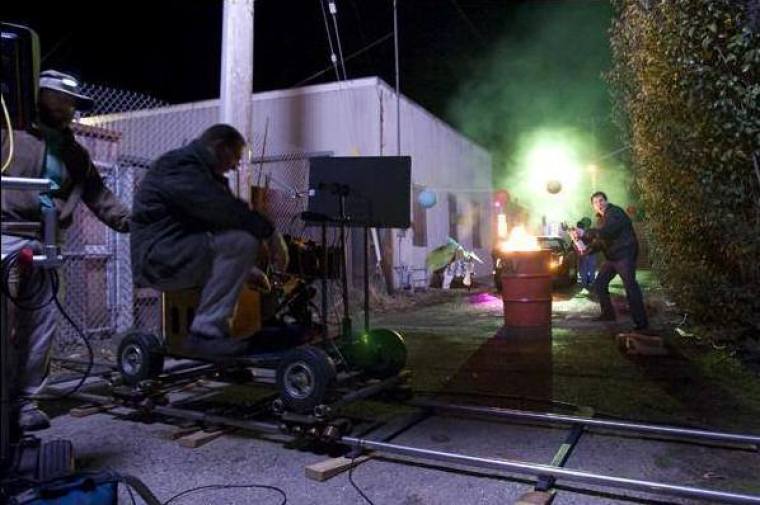 Pastors are being encouraged to take advantage of the current popularity of faith-based and faith-related movies by attending the 168 Film Festival in Los Angeles from Sept. 12 to 13, by the event's founder and executive director John David Ware.
Organizers say this year's festival takes on additional importance as the press declared 2014 as "The Year of Christian Film" following a host of box-office hits that grossed record numbers while dealing with faith-based themes ("God's Not Dead," "Heaven Is For Real," "Son of God," "Noah").
Because "Jesus' parables prove that story can change culture, and because of the volume of faith films," pastors are invited to attend and contribute to this dialogue regarding the current state of faith-based media and opportunities afforded by this current climate, says Ware.
"We in the media are in the culture-changing business. If we had ten amazing scripts to sell, I believe we could sell them all in the current climate," he said.
Last year, more than 150 teams of filmmakers from the U.S. and as far away as Australia, Ethiopia and Zambia produced videos to submit as their entry into the 2013 competition for the Christian-themed speed filmmaking contest, 168 Film Festival. The teams had a total of seven days (168 hours) to complete a 10-minute film.
An estimated 1,500 film professionals and amateurs alike, received a luck-of-the-draw Bible verse plucked from scriptures that related to "Atonement," last year's theme. They were given ten days to prepare, including writing, casting, scheduling and rehearsals before the 168 hours of filming.
"The depth of these films is astounding, especially considering the short 168-hour production window. This is why the jury deadlocked on five awards, including Best Film. Only after a re-vote were we able to discern the winner from the wondrous tapestries woven by these artists. My hat is off to them," said Ware after the festival last year, which was held in Glendale, California for three days.
During this year's festival, the 168 Media Forum, "Capitalizing on 'The Year of Christian Film,"' in which pastors are especially invited to attend, featured guests include Sean McNamara, who is a producer, writer, and the director of "Soul Surfer." Also, Mark Joseph, producer of "Tolkien & Lewis," "Reagan"; and Gary Zelasko, director of marketing development at Greg Laurie's Harvest Ministries. Ware is scheduled to be the moderator.
On the Web: https://www.168film.com.