PCA Confesses Sin of Racism in Overture on Racial Reconciliation to Advance the Gospel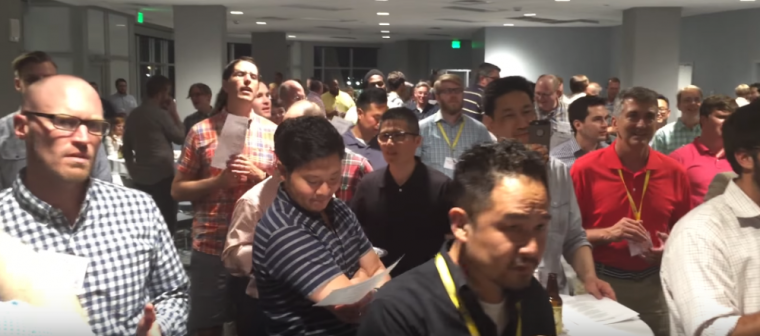 At the Presbyterian Church in America's General Assembly lin Mobile, Alabama, last week, delegates voted overwhelmingly in favor of an overture that offered an apology for past and present actions of racism.
"Therefore be it resolved, that the 44th 11 General Assembly of the Presbyterian Church in America does recognize, confess, and condemn these past and continuing racial sins and failure to love brothers and sisters from minority cultures in accordance with what the Gospel requires," reads the overature, called "Pursuing Racial Reconciliation and the Advance of the Gospel."
"Be it further resolved, that this General Assembly praises and recommits itself to the Gospel task of racial reconciliation, diligently seeking effective courses of action to further that goal, with humility, sincerity and zeal, for the glory of God and the furtherance of the Gospel …"
The overture passed last Thursday with 861 ayes, 123 nays, and 23 abstentions and came from the Potomac Presbytery, according to the PCA publication ByFaith.
"Forty-three of the 63 overtures to the 44th General Assembly dealt with confessing and repenting of race-related sins. There were 10 distinct proposals. The others either endorsed or mirrored one of those ten," reported ByFaith.
"… the Overtures Committee decided that Overture 43 from Potomac Presbytery provided the base for its ultimate recommendation on the subject, and recommended an amended version to the General Assembly. In its Thursday evening session, the General Assembly adopted that recommendation."
PCA is not the only Protestant denomination focusing recent energy on racial reconciliation. The Southern Baptist Convention has also devoted efforts to pursuing racial reconciliation
Under the presidency of Pastor Ronnie Floyd, the SBC has worked in collaboration with the National Baptist Association, USA to foster interracial cooperation and dialogue.
Russell Moore, current president of the SBC's Ethics & Religious Liberty Commission, sent out a congratulatory message to the PCA General Assembly for their overture.
"Thank you to our brothers and sisters at #PCAGA for standing up for racial unity and repentance," tweeted Moore, whose comment got over 50 retweets and more than 240 likes.
In addition to the "Pursuing Racial Reconciliation and the Advance of the Gospel," PCA also passed an overture calling for the creation "Racial and Ethnic Reconciliation study committee."
"The study committee would assess the current situation in the denomination regarding racial reconciliation, identify specific problems that need to be addressed, recommend specific steps that sessions and presbyteries could take [next]," noted ByFaith.
"Through the overture the General Assembly also urges each presbytery and session to form similar study committees to consider how to make progress toward racial reconciliation in their specific contexts."