Perry Noble Registered New Church Week Before NewSpring Leaders Called Him Biblically Unfit to Be Pastor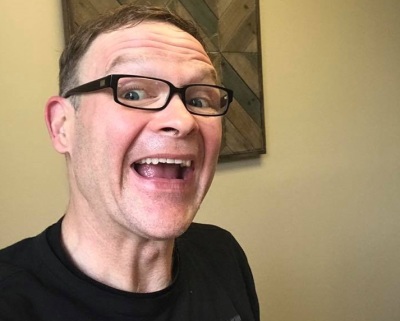 Exactly one week after Perry Noble filed paperwork with the South Carolina Secretary of State to register a new spiritual venture called the Second Chance Church last month, former colleagues of the ousted NewSpring Church founder declared him biblically unfit to be a pastor.
It is unclear if this was a coincidence or a strategic move on the part of NewSpring leadership to stop Noble's controversial comeback to ministry, which began earlier this year just months after he was removed as lead pastor of NewSpring for alcohol addiction and other issues.
The Christian Post reached out to NewSpring for comment Thursday and Annie Fatt, assistant to NewSpring's chief communications officer, Suzanne Swift, said "the [biblically unfit] statement that [Teaching Pastor] Clayton [King] shared in this video is all that we plan to share."
The effective date of registration for Second Chance Church is July 14 and lists Noble as the registered agent. A week later on Friday, July 21, King delivered a statement during a church leadership meeting declaring Noble biblically unfit to be a pastor. King said he was responding to questions from congregants about why Perry was being allowed to preach at other churches but wasn't welcome to preach at NewSpring.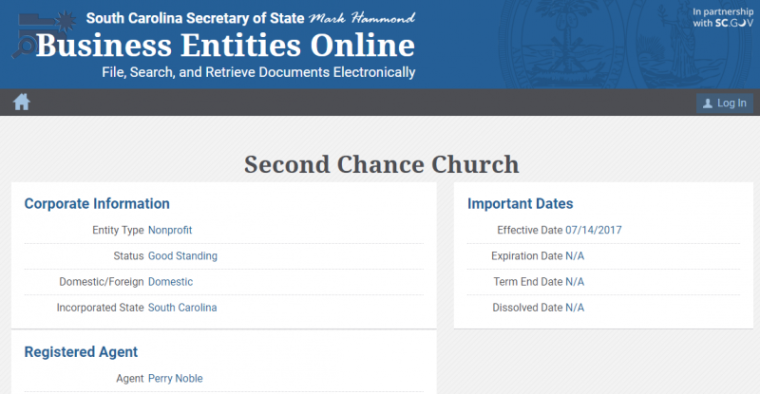 Noble returned to the pulpit five months ago in February with the blessing of his friend and confidante, Steven Furtick of Elevation Church in North Carolina. His return was just over seven months after he was fired by NewSpring. He continues to preach at other churches while running a consultancy business called The Growth Company, which teaches churches how to grow.
"We have been asked why Perry can preach at other churches but not at NewSpring. We cannot speak for other churches and how they make decisions. For us, Perry currently does not meet the biblical qualifications of a pastor, teacher, shepherd," King told the megachurch in what was described as a family meeting on July 21.
King said the church followed Matthew 18 when they made the decision to fire Noble last year and argued that Noble did not currently meet the standards of leadership as defined in Timothy 3:1-5, Titus 1:5b-9 and James 3:1. He also suggested that Noble had still not reconciled with his wife, Lucretia.
Responding to the NewSpring leaders, however, Noble insisted that he never met all the biblical qualifications for leadership at any one time while at NewSpring and said he saw NewSpring's statement as an attack on the churches that have been allowing him to preach.
"I could go through that list, as the senior pastor of NewSpring, I never felt qualified. I never felt I was good enough and I never ever at any point in my ministry could have gone through any of those lists and checked them all off as I know, as you know," he said.
"We're all sinful, we all fall short of the glory of God. But I feel like their characterization of me being unqualified was a direct assault on other churches who have invited me in to speak which was an attack on my livelihood, which I also felt was pretty unfair," he added.
In the meeting last month, NewSpring leaders said membership had fallen since Perry's departure and a number of those members have been cheering for Perry on social media, expressing excitement about Second Chance Church.
It is unclear, however, when he will officially launch the new church.
"I am able to confirm that the paperwork has indeed been filed for a new church in South Carolina — that is a matter of public record," Noble's assistant told one publication. "However, no timeline has been set for the church. Perry is dedicated to his clients at The Growth Company, and serving them well."