Petition Calling for Duggars to Remain on TV Passes 200,000 Signatories; TLC Refuses Comment on Issue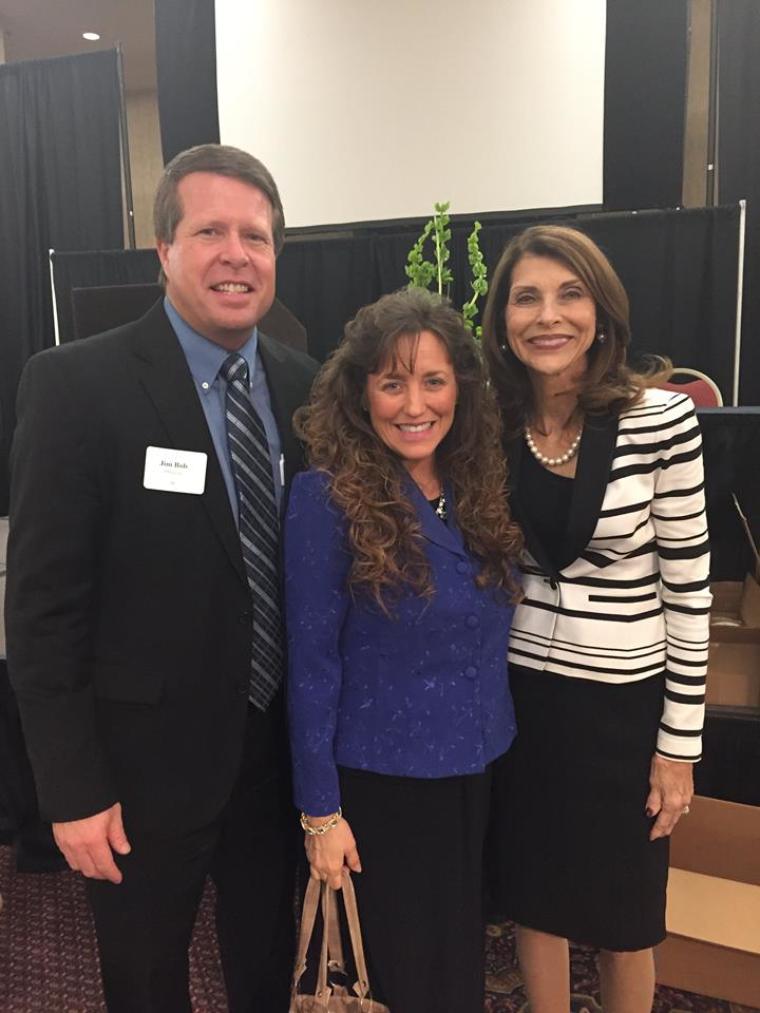 A petition in support of the Duggar family after LGBT activists called for their program "19 Kids and Counting" to be canceled has passed the 200,000 mark for signatures.
Posted on Lifesitenews.com, earlier this week the petition reached and passed 200,000 signatories, outpacing the original change.org petition calling for "19 Kids" to be canceled.
The petition includes a letter meant for The Learning Channel, which carries the reality TV program "19 Kids."
"I 100% support the right of the Duggars to express their traditional family values, which they have always done with love and compassion, and which simply reflect the beliefs of the majority of Americans," read the letter.
"I demand that you ignore the ongoing campaign by a minority of liberal extremists to silence the Duggars, and stand with the family against this absurd attack."
In August, Michelle Duggar campaigned against an ordinance in Fayetteville, Arkansas, that critics argued would allow transgendered men, or men who identify as female, to use women's restrooms.
Later that month, Jim Wissick of San Jose, California, posted a petition on Change.org calling for the TLC network to cancel the Duggars over Michelle's "fear mongering."
"The claim that this ordinance would provide predators with access to women's restrooms in order to assault or leer at girls or women is nothing more than fear-mongering and spreading [ignorance] and hatred," read the petition.
"The Learning Channel and Discovery Networks need to [separate] themselves from this bigotry and put an end to the Duggar's show."
By September, the change.org petition had garnered 5,000 names. By last Saturday, an estimated 150,000 people had put their name to it.
Earlier this month, a pro-Duggar petition was created and posted on lifesitenews.com. In about a week the petition caught up with the change.org petition in number of signatories.
By Monday, the pro-Duggar petition had garnered approximately 185,000 signatures, versus the change.org petition's 163,000.
On Tuesday, the pro-Duggar petition also received the official support of former Republican Senator Rick Santorum.
"Karen and I have gotten to know the Duggar family, particularly Michelle and Jim Bob, personally over the last few years and have been inspired by their amazing family," said Santorum to lifesitenews.com.
"They are a wonderful family, and Karen and I support them and encourage folks to stand with the Duggars against these ridiculous attacks from the left."
The Christian Post reached out to TLC regarding the dueling petitions and what, if any, impact they will have on the reality TV program.
Shannon Llanes, senior director of publicity at Discovery Communications, which owns TLC, told CP that they had no comment on the matter.