No Joke, Planned Parenthood Was Founded By Racist Eugenicist
Just when you think it couldn't be done, the Babylon Bee (which specializes in satire) wrote a serious piece on Planned Parenthood (PP). For real. No kidding. No satire.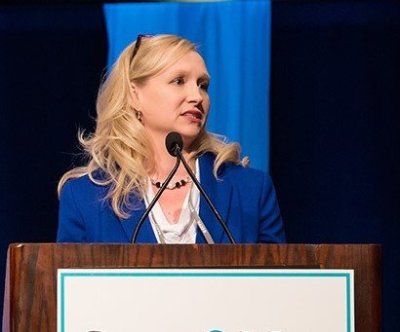 They clearly state "We are not making this up. This is not satire or hyperbole. This is not some funny punchline we came up with to make you chuckle and then think about a profound truth."
The Babylon Bee shares PP was created to "use abortions, forced sterilizations, and eugenics to reduce the populations of black and other minority communities" — and then they invite readers to "seriously — go look it up."
I often wonder if people even know much about Margaret Sanger — she horrifically wanted to rid the human race of the African American population. Imagine our world without some of the dearest of people in it. To eradicate the African American population is unthinkable. And Sanger was very forthright with her plan, "We do not want word to go out that we want to exterminate the Negro population" — leaves little to the imagination about her intent.
And for the record, the elimination of the poor or "morons" (Sanger's word) was part of the plan as well. She used words such as "human waste" and "dead weight" to describe those from minority populations or for the disabled. What sadness to buy into an ideology that seeks to rid our world of the beauties that are here.
There is a better way, I share two here.
First is Corrie ten Boom (a Dutch woman who spent time in Ravensbruck concentration camp and survived). Before World War II, she worked with the "neglected people" (mentally handicapped and not institutionalized). She shares her notations in her little book "Common sense not needed: some thoughts about an unappreciated work among neglected people" — a lovely piece about the greatest of value of those who are neglected.
Second is Mother Theresa, who cared for the poorest of poor in India. In December 1979 she accepted the Nobel Peace Prize with these words, "But I am grateful and I am very happy to receive it in the name of the hungry, of the naked, of the homeless, of the crippled, of the blind, of the leprous, of all those people who feel unwanted, unloved, uncared, thrown away of the society, people who have become a burden to the society, and are ashamed by everybody. In their name I accept the award."
What a contrast to see Corrie ten Boom and Mother Theresa and their commitment to the untouchables, and then to think of the reasons behind why Margaret Sanger began PP. The Babylon Bee shares the slogan of PP "Care. No Matter What" — ironic that it seems "care" is death in this case.
Folks, killing babies is not in jest, profit margins based on killing is not amusement, and Planned Parenthood is no joke.
Kathleen Patterson, Ph.D. is a professor at the School of Business & Leadership, Regent University, and serves on the board of CareNet.