Poll: Majority of Americans Increasingly Concerned by ISIS; Support Airstrikes but Not Ground Troops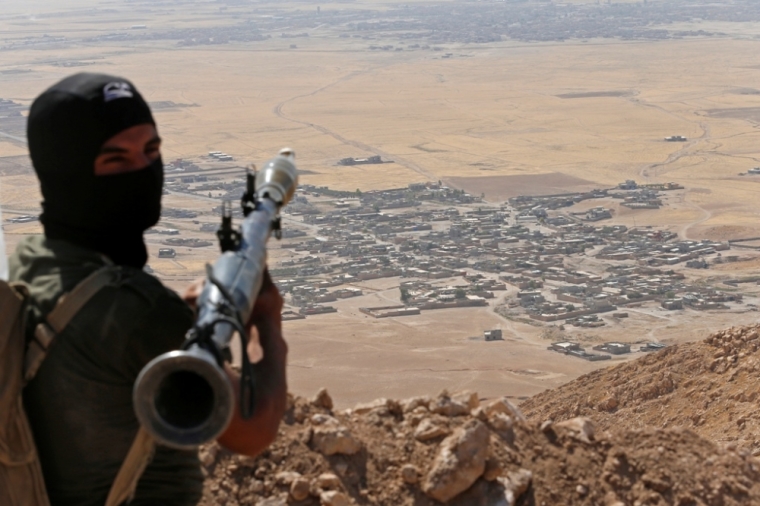 A new CNN/ORC International poll has found that most Americans are increasingly concerned by terror group ISIS and see it as a direct threat to the United States. Also, while most who answered the survey said that they support further airstrikes against ISIS targets, they are against sending ground troops into combat.
"Americans are significantly less reluctant to use military force than they were a year ago, and the number who say that terrorism is the country's most important problem has quadrupled, making it second only to the economy on the list of top problems in the public's mind," CNN Polling Director Keating Holland said.
Based on the results, seven in 10 Americans believe that ISIS, which has captured a number of cities across Iraq and Syria, has the capabilities to launch an attack on the U.S.
As to the military strategy they believe the U.S. should take on the Islamic militants, responders to the survey largely backed the plan laid out so far by President Barack Obama.
Seventy-two percent said they are in favor of additional airstrikes, while 23 percent were opposed; 83 percent backed providing humanitarian aid to people fleeing ISIS, compared to 16 percent who were opposed; and 62 percent were in favor of military aid to forces fighting ISIS, while 37 percent remained opposed.
Sixty-one percent of Americans oppose the idea of sending soldiers on the ground to Iraq and Syria, but 38 percent support this idea.
The U.S. has sent arms to the Iraqi and Kurdish governments in their fight against ISIS, or the Islamic State as the group is also known. On Sunday the American military also launched a series of airstrikes in Western Iraq to protect major dam points that have been threatened by the terror group.
"If that dam would fall into ISIL's hands or if that dam would be destroyed, the damage that that would cause would be very significant and it would put an additional and big risk into the mix in Iraq," said American Defense Secretary Chuck Hagel.
Hagel clarified that the strikes were launched at the request of the Iraqi government.
Sheik Ahmed Abu Risha, the leader of a pro-Iraqi government paramilitary force in west Iraq, added: "They (the airstrikes) were very accurate. There was no collateral damage. ... If the Islamic State had gained control of the dam, many areas of Iraq would have been seriously threatened, even Baghdad."
Obama has vowed that the U.S. will seek to "degrade and destroy" ISIS, but so far has ruled out sending ground troops to the region.
"Our objective is clear. That is to degrade and destroy (ISIS) so it's no longer a threat," Obama stated. "We can accomplish that. It's going to take some time, it's going to take some effort."
The president is scheduled to make a new speech on Wednesday outlining the American strategy in Iraq and Syria and how it will address the terror threat.
The CNN/ORC poll noted that overall, Obama holds a 43 percent approval rating for how he is handling his role as commander in chief, while 55 percent of respondents disapprove.