Pope Francis Issues Decree to Remove Bishops for Mishandling Sex Abuse Cases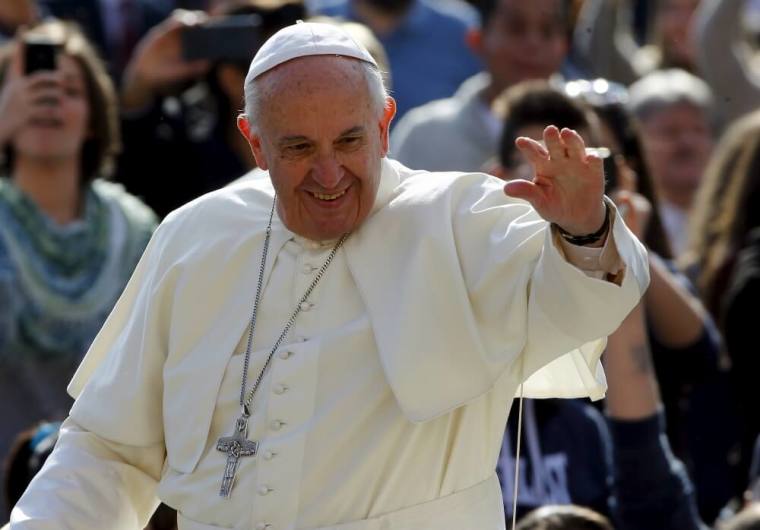 Pope Francis issued an edict Saturday on the protection of minors and vulnerable adults, which says bishops and other senior officials of the Catholic Church who fail to take action against paedophile priests can be removed from office.
"The Church, like a loving mother, loves all her children, but treats and protects with special affection the smallest and most helpless," the papal decree says, according to AFP. "It is a task which Christ Himself entrusted to the entire Christian community as a whole."
The edict contributes to existing norms in place with regard to abuse cases, according to Catholic News Agency, which said the text has two main features, that a bishop can be guilty of lacking in diligence even in the absence of "grave moral culpability on his part" and that "it is sufficient for the lack of diligence to be grave" for a bishop to be removed from office" in cases pertaining to the abuse of minors and vulnerable adults.
"For removal from office, in the case of abuse of minors, it is 'sufficient for the lack of diligence to be grave' while in other cases a 'very grave' lack of diligence must be demonstrated," Vatican spokesman Federico Lombardi was quoted as saying.
A newly set up "college of legal experts," comprising cardinals and bishops, will assist the Pope to reach a definitive decision in some case.
The document states that diocesan bishops and eparchs, whether permanent or temporary, can be subject to removal on account of negligence, either through "committed or omitted acts," if such failure resulted in "physical, moral, spiritual, or patrimonial" harm to an individual or a community as a whole.
Investigations will be carried out by four "competent Congregations," which include the Congregation for Bishops, the Congregation for The Evangelisation of Peoples, the Congregation for Oriental Churches, and the Congregation for Institutes of Consecrated Life and Societies of Apostolic Life.
If the team determines it is necessary to remove the bishop, they will decide whether to remove him immediately, or give him 15 days to resign. If the bishop does not resign in the allotted period, the congregations can decree his removal from office.
The move comes about a fortnight after Pope Francis was criticized for meeting a senior French cardinal, Philippe Barbarin, who was accused of covering up for a paedophile priest.
"Based on the information that I have, I believe that Cardinal Barbarin in Lyon took the necessary measures and that he has matters under control. He is courageous, creative, a missionary. We now need to await the outcome of the civil judicial proceedings," the pope told La Croix in May.