Presidential Debate 2016 Live Stream Free (CNN, Fox, Facebook, YouTube): What Time to Watch Donald Trump vs Hillary Clinton Tonight
Presidential Debate 2016 Live Stream Free (CNN, Fox, Facebook, YouTube): What Time to Watch Donald Trump vs Hillary Clinton Tonight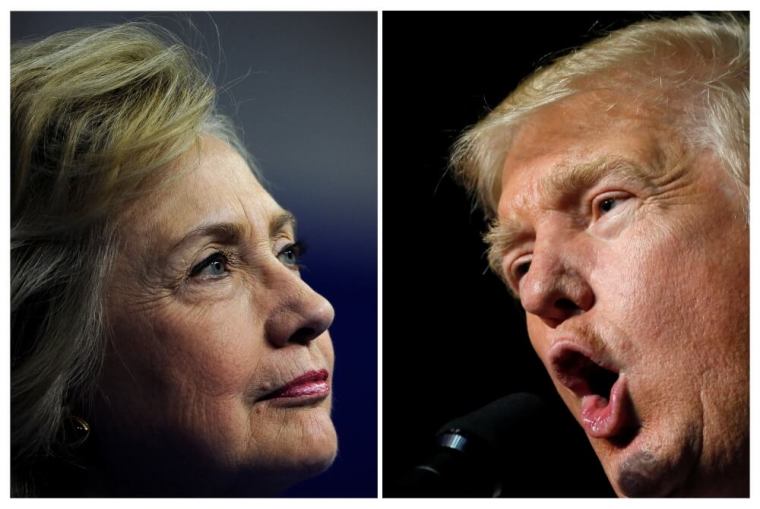 Donald Trump is striking a defiant tone ahead of the second presidential debate tonight against Hillary Clinton just days after his leaked hot mic 2005 sex talk remarks degrading women became the hottest news story in the U.S. that will surely be brought up during the Oct. 9 debate. Trump has signaled that he will bring up former President Bill Clinton's less than sterling record on women tonight as a counter-attack.
The second presidential debate will take place at 9pm ET at Washington University in St. Louis, Missouri and will take the form of a town meeting with half of the questions posted directly by citizens and the other half will be posed by the moderators, Martha Raddatz, chief global affairs correspondent and co-anchor of ABC's "This Week," and CNN's Anderson Cooper. The candidates will have 2 minutes each to respond and there will be more minutes for further discussions as guided by the moderators. Citizens can submit questions and vote on questions for the debate, by visiting PresidentialOpenQuestions.com.
The Washington Post broke the story of Trump's off-air vulgar conversation with former "Access Hollywood" host Billy Bush on Friday that included him trying to have sex with a married woman. Republican Party leaders have condemned him for his remarks and some have revoked their endorsement of him including Arizona senator and former GOP presidential candidate John McCain, who told Politico:
"I thought it important I respect the fact that Donald Trump won a majority of the delegates by the rules our party set. I thought I owed his supporters that deference. But Donald Trump's behavior this week, concluding with the disclosure of this demeaning comments about women and his boasts about sexual assaults, make it impossible to continue to offer even conditional support for his candidacy."
Utah Rep. Jason Chaffetz, Ohio Sen. Rob Portman, Ohio Gov. John Kasich, former Republican presidential candidate Carly Fiorina, among many other Republican leaders, have said they will not vote for Trump in November after the release of the tape where the billionaire real estate mogul boasts of groping women.
Former Secretary of State Condoleezza Rice issued a strong statement in response to the release of the tape: "Enough! Donald Trump should not be President. He should withdraw. As a Republican, I hope to support someone who has the dignity and stature to run for the highest office in the greatest democracy on earth."
Here are different ways you can watch tonight's expected heated and dramatic second presidential debate.
TV Channels
Tonight's debate will be broadcasted live on all the major TV networks and leading cable channels – ABC, CBS, NBC, Fox News, Fox, CNN, CNBC, MSNBC, PBS NewsHour, Telemundo, and Univision.
Online Livestream
You can watch the live stream second presidential debate hosted by many news stations including NBC, Fox Business, C-Span, CNN, CBS News.
YouTube, Facebook, Twitter Live Stream
If you prefer to watch the debate on YouTube, Facebook or Twitter instead of on TV, you can choose among the following sites – many of them from the same major broadcasting and cable channels. Here are some places you can watch the debate.
Facebook -ABC News
Twitter – Bloomberg TV is live streaming the debate on Twitter. Just visit debates.twitter.com.
Youtube
There are many options to view the debate on YouTube. Here are some we found: The Washington Post, Fox News, PBS, NBC News.