Pro-Gay Group: Vulnerable Children Being 'Recruited' to Believe They Are Transgender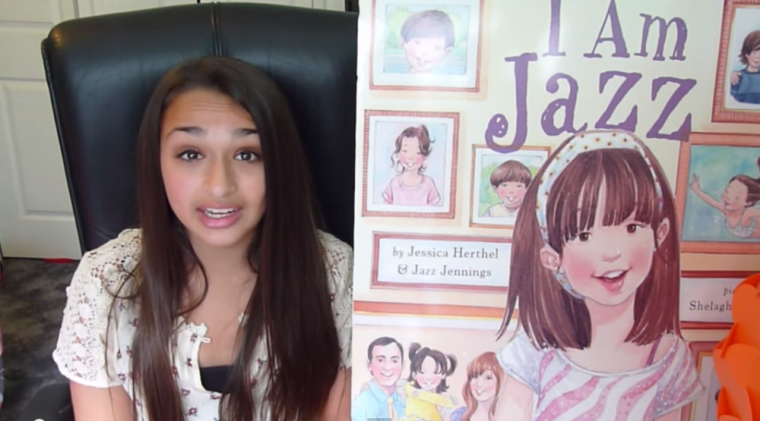 Youth Trans Critical Professionals, a group of "psychologists, social workers, doctors, medical ethicists, and academics" who identify as "pro-gay-rights" and "left-leaning," say vulnerable children are being recruited online to believe they are transgender and mental health professionals are affirming the belief of these victims.
"We are alarmed by the trend among mental health professionals to affirm a young person's self-diagnosis as transgender with minimal exploration. In many cases, these young people come to identify as trans after binges on social media sites such as tumblr, reddit, or YouTube. There is evidence that vulnerable young people are being actively recruited and coached on such sites to believe that they are trans," said the group on their website.
"In many cases, these young people may be suffering from mental health problems such as anxiety or depression that leave them easy prey to the cult-like tactics of these online trans activists," said the group of professionals.
As a result of this situation, says the group, they are now ringing the alarm on medical transition for youth professing to be transgender.
"Our concern is with medical transition for children and youth. We feel that unnecessary surgeries and/or hormonal treatments which have not been proven safe in the long-term represent significant risks for young people. Policies that encourage — either directly or indirectly — such medical treatment for young people who may not be able to evaluate the risks and benefits are highly suspect, in our opinion," the group said.
The professionals argue that due to legislation in several states barring conversion therapy, mental health professionals are prevented in some cases from appropriately exploring underlying issues that might lead some young people to believe they are transgender.
"In several states, there is now legislation on the books forbidding therapists to engage in conversion therapy. While the sentiment behind this legislation is laudable, in some cases, it is being interpreted to mean that therapists cannot explore gender identity with a youth who is professing to be trans. This would mean we can't ask why; we can't explore underlying mental health issues; we can't consider the symbolic nature of the gender dysphoria; and we can't look at possible confounding issues such as social media use or social contagion," the professional said while urging their colleagues to begin speaking out.
"It is time that mental health and other professionals begin speaking out on this issue," they said.
In March, The American College of Pediatricians, a national organization of pediatricians and other healthcare professionals dedicated to the health and well-being of children, warned legislators and educators to reject all policies that condition children to accept transgenderism as normal, adding that attempts to normalize a condition classified as a mental illness is child abuse.
"Conditioning children into believing a lifetime of chemical and surgical impersonation of the opposite sex is normal and healthful is child abuse," the organization said.
"Endorsing gender discordance as normal via public education and legal policies will confuse children and parents, leading more children to present to 'gender clinics' where they will be given puberty-blocking drugs. This, in turn, virtually ensures that they will 'choose' a lifetime of carcinogenic and otherwise toxic cross-sex hormones, and likely consider unnecessary surgical mutilation of their healthy body parts as young adults."