Pro-Life Pregnancy Centers Save Communities $161M Annually, Served 2M People in 2017: Study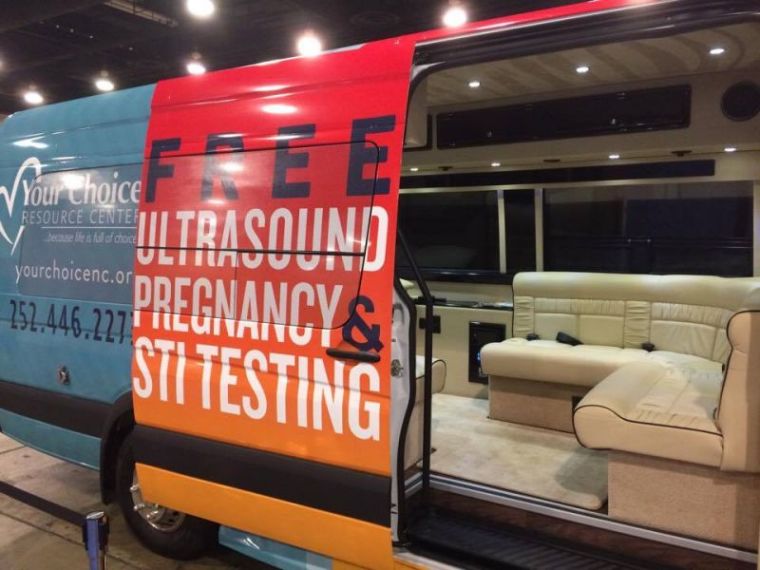 New research reveals that pro-life pregnancy centers across the nation have in just one year helped 2 million people, mostly women and youth, and saved communities $161 million in costs.
In an 80-page report from the Charlotte Lozier Institute, the research arm of the pro-life advocacy organization Susan B. Anthony List, researchers Moira Gaul and Mai W. Bean note that their study "A Half Century of Hope, A Legacy of Life and Love" commemorates five decades of life-saving pregnancy center outreach. The first freestanding pregnancy center opened in 1968 in Toronto, Ontario and ever since similar kinds of centers in the United States have followed their pattern.
The report provides a thorough analysis of the impact of 2,600 of the estimated 2,750 centers in the U.S. last year, examining the scope of their medical and social services and featuring moving personal testimonies of clients who accessed them as far back as 35 years ago.
The pregnancy care center outreach movement has thus seen birth of a third generation impacted by pregnancy center outreach, the report explains. The centers that were studied completed one of two online surveys pregnancy centers across the country distributed by their national network, parent organization, or pregnancy center state coalition or regional leader.
In 2017, those pregnancy centers provided approximately 2 million people in the U.S. with free services, saving communities $161 million annually in estimated costs.
More than seven in 10 locations offer free ultrasounds, a 24 percent increase since 2010, the findings show. Credentialed nurse sonographers and registered diagnostic medical sonographers contributed 400,100 hours of free services last year, along with 100 mobile ultrasound units to bring services to women out in the community.
Approximately 67,000 volunteers serve pregnancy centers, including an estimated 7,500 medical professionals who offer their time and skills for free. Such centers administered 679,600 free pregnancy tests and nearly 300,000 mothers and fathers attended parenting courses.
The pregnancy centers saw more than 24,000 after-abortion support clients for counseling, support, and referrals for professional help when appropriate. More than one million students attended community-based sexual risk avoidance education presentations.
"Through the leadership and guidance of national as well as smaller networks, pregnancy centers have grown into a global movement," the executive summary notes.
For many the pro-life movement is known for its political organizing and efforts to elect politicians who will vote in favor of both laws restricting abortion and federal judges and Supreme Court justices who will vote to undo Roe v. Wade, the 1973 landmark case legalizing abortion nationwide.
But beyond desired legislation and judicial appointments, since 1973 the movement has become much more multi-faceted and "medicalized."
The Christian Post reported in January that networks crisis pregnancy centers in the U.S. are increasingly moving toward greater standardization and are deliberately framing the conversation about distinctly pro-life medical services in a more holistic manner, particularly since the health care system in the United States is in dire need of solutions.
"Abortion is considered good medicine today. The health care system has adopted abortion as a good item," Dr. John Bruchalski, founder of Divine Mercy Care and who runs Tepeyac OBGYN in Fairfax, Virginia, told CP in an interview at the time.
And while many patients and medical providers disagree with that, "the missing piece has been doctors standing up and saying 'We want to help women with real comprehensive and building of health care,'" he said.
"If we can use charity, competence, and excellence with standards, then the 50 to 80 percent of women who intrinsically do not want abortion on demand, they can trust these people across the country rather than ending up in a tight spot or a difficult medical situation and then not knowing what your doctor would do."
The CLI study concluded: "The scope of services and healing work of pregnancy centers are helping to reclaim and rebuild a life-honoring paradigm of true reproductive health nationwide. By assisting women, men, youth, and couples they are helping to strengthen families and communities. The life-changing encounters and experiences at pregnancy centers across the country tell a compelling story of strength through support and service,"