Pro-life, pro-abortion activism labeled as domestic violent extremist threat in US intel report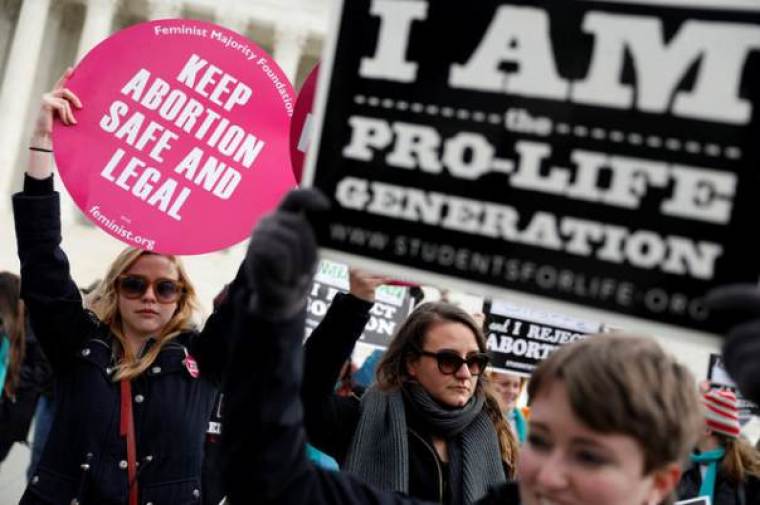 A report declassified last week by the U.S. Department of Homeland Security named both pro-life and pro-abortion activists on a list of domestic violent extremist groups.
The March 1 report, compiled by the Director of National Intelligence, concluded that "domestic violent extremists (DVEs) who are motivated by a range of ideologies and galvanized by recent political and societal events in the United States pose an elevated threat to the homeland in 2021." The document included a list of "categories" of "domestic violent extremists" but did not mention any specific group or organization by name.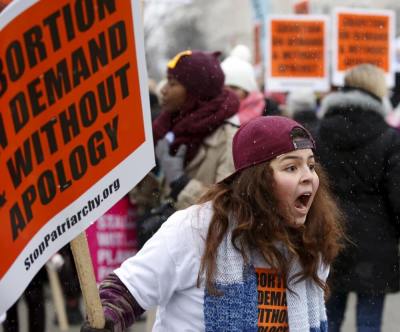 "Abortion-related domestic violent extremists," defined as "DVEs with ideological agendas in support of pro-life or pro-choice beliefs" were listed as one of the categories of domestic violent extremists identified by the intelligence community. The report maintained that "mere advocacy of political or social positions, political activism" and "use of strong rhetoric may not constitute violent extremism, and may be constitutionally protected." 
More broadly, "domestic violence extremists" were defined as "U.S.-based actors who conduct or threaten activities that are dangerous to human life in violation of the criminal laws of the United States or any state; appearing to be intended to intimidate or coerce a civilian population; and influence the government by mass destruction, assassination, or kidnapping." 
While pro-life activists generally carry out their advocacy peacefully, there have been instances of violence committed against abortion providers, advocates and clinics.
In 2015, Robert Dear opened fire on a Planned Parenthood in Colorado Springs, Colorado, killing three people and injuring several others. He told police "no more baby parts," referring to undercover videos documenting Planned Parenthood officials discussing the sale of aborted babies' organs, tissue and limbs.
In 2009, noted abortionist George Tiller was murdered as he attended church in Kansas. Scott Roeder was arrested for the crime and his ex-wife alleged that "he was very vocal about his anti-abortion views" while stressing that she never thought he would "go this far."
Even before the motive of the shooter was revealed, pro-life groups were quick to condemn the slaying of the abortion provider. The pro-life group Susan B. Anthony List described Tiller's murder as an "anti-life act," with its President Marjorie Dannenfelser asserting that "the rights of one human being can never be honored by diminishing or ignoring the rights of another."
Additionally, someone named Scott Roeder had left comments on the pro-life website Operation Rescue, comparing Tiller to a Nazi death-camp doctor, who "needs to be stopped before he and those who protect him bring judgment upon our nation." Operation Rescue explained that Roeder had "never been a member, contributor, or volunteer with the organization," and that thousands of people post on the website's public forum on a daily basis.
Other examples of anti-abortion violence include the 1997 bombing of an Atlanta, Georgia-area abortion clinic and the 1999 arson of a South Dakota Planned Parenthood. While the attacks against pro-abortion activists and clinics have received a great deal of media attention, pro-life protesters have also been subject to acts of violence.
In 2015, an abortion supporter threw a Molotov cocktail at two pro-life protesters gathered outside a Planned Parenthood in Texas. The perpetrator had previously testified against Senate Bill 1, a measure designed to limit abortions after 20 weeks gestation. According to World Net Daily, she claimed during her testimony that "unwanted pregnancy occurs in victims of rape from the ages of 9 to 90." 
In 2009,  pro-life activist Jim Pouillon was murdered as he held a pro-life sign depicting an aborted baby in front of a high school in his Michigan hometown. A former city councilman testified that in the days leading up to the murder, the shooter's mother had called him multiple times to complain about Pouillon in a tone that he described as "evil" and "nasty."
The former congressman also said that she told him she wanted to "send her boys over to go see Jim" and commented after the murder that "I have solved the city's problem, my son has shot Jim Pouillon." The judge overseeing the case refused to let the jury hear the former congressman's testimony, which he characterized as "hearsay." Then-President Barack Obama, an outspoken supporter of abortion, condemned Pouillon's murder, saying that "whichever side of a public debate you're on, violence is never the right answer." 
Just as abortion clinics have faced violence, so too have pro-life pregnancy centers. In 2016, a pro-life pregnancy center in New Mexico was set on fire. In 2019, a pro-life event at a Minnesota college had to be evacuated because of a bomb threat.
While no one was seriously injured at the Minnesota pro-life event, the perpetrator left behind a "stink bomb" that can cause "nausea and headaches," "eye irritation, a loss of smell, pulmonary edema, and even death." People seated near where the "stink bomb" was located "began to feel sick, and were coughing and feeling light-headed" while "at least three people reported headaches and chest irritation."