Pro-Wrestler Sting Tells Ed Young About Faith Journey, Give God More Than 'Lip Service'
Pro-Wrestler Sting Tells Ed Young About Faith Journey, Give God More Than 'Lip Service'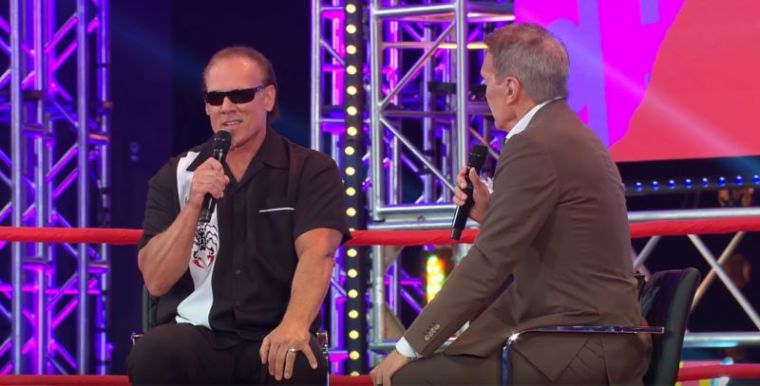 Former professional wrestler and World Wrestling Entertainment Hall of Famer Sting spoke with Texas megachurch pastor Ed Young about his faith journey, explaining that Christians must give God more than just "lip service."
Sting, whose real name is Steve Borden, spoke with Young at a worship service on Sunday at Fellowship Church, a multisite congregation based in Grapevine, Texas.
Borden told Young that while throughout his career he always believed in God, he was not always religious. At one point, he recalled praying to God and saying that if he was successful, then he promised to be charitable.
Explaining that success in the pro-wresting business had "a lot of good, bad, and ugly" to it, Borden noted that he made poor personal decisions while successful, warning that he did not "have an anchor in my life."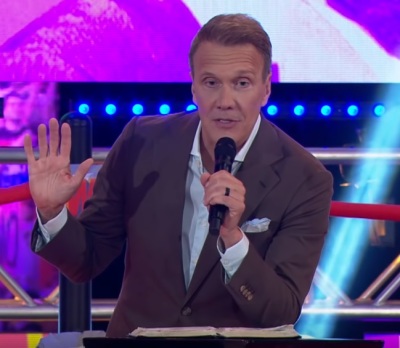 "I made a lot of bad choices that led to a lot of severe consequences," recalled Borden. "I was addicted to painkillers and muscle-relaxers. I was drinking alcohol."
"I had lied to my now ex-wife for years about what I was doing on the road as far as adultery and women. So I had lots of skeletons in the closet and I found myself with no ability to fix it all."
Borden noted that he realized that when it came to fixing his life, he could not just give God "lip service," but rather he needed "something supernatural."
"Because there's no amount of money, no drug, no woman, no man, no doctor, no nothing that's going to be able to get me out of this deep dark despair," continued Borden.
"God, from this day forward, I will live my life for You. You must come and fix me, come and live inside of me. No more lip service, show me how to live, how to be a Christian, how to be a man."
Borden said that instead of a "twelve step program," he had a "one step program" named Jesus Christ, adding that "He saved my life and He fixed me."
After Borden finished his remarks, Young proceeded to preach a sermon centered on the life of Jacob, the biblical figure also called Israel who the pastor referred to as "a true wrestler."
Young talked about how Jacob had "three wrestling matches" of note in the Bible: the time he wrestled his twin brother Esau in the womb (Genesis 25:22-26), the time he wrestled away the birthright from Esau (Genesis 25:29-34), and the time he wrestled with an angel to receive God's blessing (Genesis 32:22-32).
When discussing the time Esau gave up his birthright for a meal, Young spoke about how many people today do as Esau did and trade their "future for an empty bowl of beans."
"You thought fame would do it. You've got an empty bowl of beans. You thought the next sexual conquest would do it. You've got an empty bowl of beans. You thought the next $100,000 or maybe $1 million would do it. You've got an empty bowl of beans," preached Young.
"What have you traded? What have we traded for an empty bowl of beans? It's not worth it! Don't sacrifice God's purpose and your eternity and the life that God has for you in the Spirit for a bowl of beans."
Young's sermon was the first part of a four-week series on wrestling, in which Young will interview famous pro-wrestlers including Sting, Ric Flair, the Undertaker, and "The Million Dollar Man" Ted Dibiase.
Each of the four pro-wrestlers will be interviewed, with three of the interviews being live and a fourth being pre-recorded.
Fellowship Church's main worship stage will also have a wrestling ring constructed on it, with one section opened up for the congregation to better see him and his interviewee.
In an interview with The Christian Post earlier this month, Young explained that he was centering his series on the message of "wrestling with God" and it being "a match that everyone needs to lose."
"One of the most used metaphors in scripture regarding the Christian life is that of a wrestler," said Young, citing as examples Ephesians 6:12 and Jacob wrestling with an angel, as described in Genesis 32:22-32.
"It's a staple in our culture so I thought wouldn't it be cool to interview some of the most popular wrestlers in the world, to have them at Fellowship, and then to speak out of the scripture regarding wrestling?"
Some have criticized Young for the focus on wrestling. 
"Trading the Gospel for entertainment. This is a true picture of the seeker sensitive garbage that's infiltrating our communities. Foolishness to the max," tweeted one critic.
For his part, Young told CP that he seeks to "teach the way Jesus taught," pointing out that with his parables Jesus "used word pictures," as "most of what He said were stories, things that the culture could connect with."
"We're a Bible-teaching church, but we try to teach, to communicate the way Jesus communicated, which would be using word pictures and illustrations that our culture can identify with and then obviously explaining from scripture the deeper meanings behind these metaphors," replied Young.