'Racist' Clerk Who Refused to Show Oprah $38K Bag Did 'Everything Right,' Says Swiss Store Owner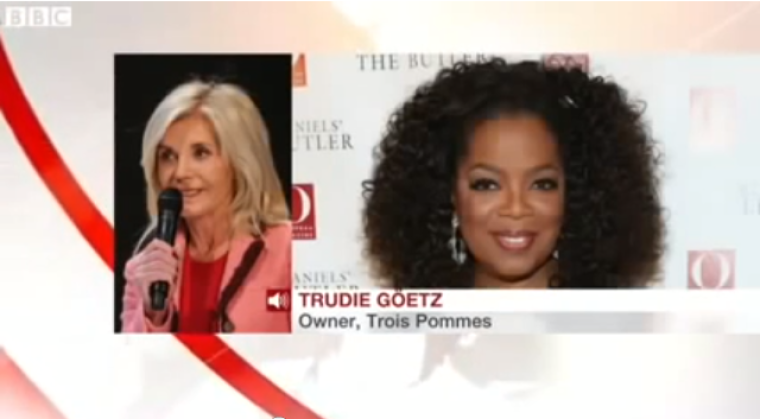 The owner of the high-end Swiss boutique where billionaire talk show queen Oprah Winfrey charged racism after a sales assistant refused to show her a $38,000 bag, said her employee did "everything right" and Winfrey is perhaps "being a little over-sensitive".
"I don't know why she talked of racism. I am sorry, but perhaps she is being a little over-sensitive here. Maybe she was somewhat offended because she was not immediately recognized in the store," said Trudie Goetz, owner of the upscale store, Trois Pommes in an interview with the UK's Daily Mail.
"It's absurd," noted Goetz of Winfrey's racism claim. "Oprah came into the business, wanted to see the crocodile bag. She inquired about the price. When my saleswoman told her that it cost 35,000 francs and then offered to show her cheaper ones, she walked away."
Goetz, who reportedly features frequently in the society pages of Swiss newspapers and magazines, defended the employee, who she says worked for five years in a boutique in Milan before joining her store.
"She did everything right. I can't blame her. She has been working for five years with me and is an excellent seller. She usually works in St. Moritz where there is a MOST demanding clientele," said Goetz, who noted that the employee will face "no repercussions" for the incident.
The unidentified 37-year-old Italian sales assistant, who is now said to be laying low in fear of "public hatred," has emphatically denied that she was racist towards Winfrey since the incident.
"It is absolutely not true that I declined to show her the bag on racist grounds. I even asked her if she wanted to look at the bag," said the assistant, who reportedly spoke anonymously to Sunday newspaper SonntagsBlick.
"I wasn't sure what I should present to her when she came in on the afternoon of Saturday July 20 so I showed her some bags from the Jennifer Aniston collection," said the assistant.
"I explained to her the bags came in different sizes and materials, like I always do. She looked at a frame behind me. Far above there was the 35,000 Swiss franc crocodile leather bag. I simply told her that it was like the one I held in my hand, only much more expensive, and that I could show her similar bags," she further noted.
Goetz argued that she would love to talk with Winfrey personally to discuss the incident because she thinks the media mogul was just being "sensitive."
"She is so very sensitive. I repeat once again; my saleslady only meant well because she wanted to show other bags to Oprah. To demonstrate the whole range is, for me, a perfect service. I find it regrettable that Oprah has come to this service from exactly the wrong way," said Goetz.
"I hope the business will not suffer as a result of this. I hope I can speak with Oprah to resolve the situation personally, as quickly as possible," she added.