Male rape suspects in Scotland allowed to 'self-identify' as female, police say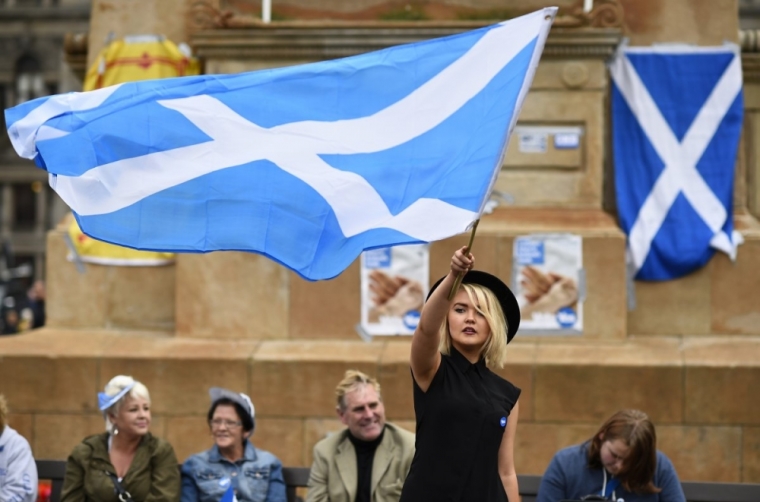 Amid ongoing contention surrounding gender ideology in the United Kingdom, alarms have been sounded about a policy allowing those suspected of rape in Scotland to self-identify as female. 
The Times reported Saturday that a freedom of information request from a feminist policy think tank uncovered that Scotland Police said that if rape or attempted rape is perpetrated by a "male who self-identifies as a woman … the male who self-identifies as a woman would be expected to be recorded as a female on relevant police systems."
Concerns about the confusion this sows into public data are being raised amid conflicting information about how law enforcement agencies document crimes.
"Recording and presenting violent and sexual offenses committed by male as 'female' distorts our understanding of the nature of offending by women and men," said Kath Murray, a policy analyst from Murray Blackburn Mackenzie.
"It obscures whether changes shown in statistics are due to real changes or only to changes in recording. In extremis, it may lead to the development of policies and projects based on false information."
Biological sex ought to be the "default category," she told the British daily newspaper, "and we would suggest further discussion is needed on how gender identity is recorded as a separate category for those who wish the information to be captured."
Humza Yousaf, the Scottish justice secretary, said in 2019 that an individual's gender identity instead of their sex is to be recorded unless it is especially relevant to the crime that has been committed. Yousaf has not specifically spoken on what the recordkeeping policy is regarding sexual crimes like rape.
Yousaf did say in a letter obtained by The Times in response to a member of the Scottish Parliament that for a male rapist to be statistically documented as a woman, he would have to have obtained a government-issued gender recognition certificate, a document that designates him as "legally female."
Scotland's chief statistician, Roger Halliday, said in an October 2020 draft guidance that "[q]uestions about a person's biology should not be asked, except potentially where there is direct relevance to a person's medical treatment." 
Recording the legal sex of the person is only needed "in a small number of instances … on an individual basis for a very specific purpose," the guidance concluded.
The skewing of crime statistics is one of the effects that critics say the broader gender identity ideology push causes in Western societies, as important data has been previously maintained based on biological sex.
Critics have also asserted that it is nearly impossible to protect the categories of "sex" and the construct called "gender identity" in the law.
In the United States last year, just as the COVID-19 pandemic was escalating across the world in late March, Idaho became the first U.S. state to sign into law not only a bill prohibiting males from competing in high school and collegiate-level female sports but also legislation requiring that vital statistics in the Gem State be documented in public records based on sex.