Ravi Zacharias and the third level of truth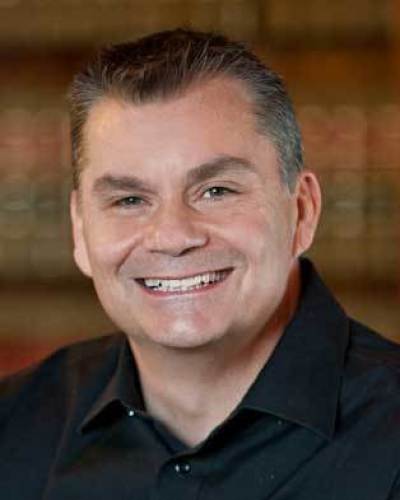 I can't tell you how much my heart aches to type in the URL RZIM.org and view the picked-clean skeleton Ravi Zacharias website that now is vs. the vibrant repository of educational and evangelistic materials that it used to be. As someone who has spent decades supporting the ministry, it's devastating to see the scorched-earth effects that Zacharias' wrongs have had on everything and everyone around him, including the shutdown of Wellspring International, the charitable arm of the group, which did so much good.
Beyond the head shaking, cries of hypocrisy and how-could-this-have-happened questions lies a critical and deeper lesson for all of us who claim to be followers of Christ.  Being not the sharpest knife in the drawer, it took me a while to wrap my head around it, but with a little help from a friend, I finally reached the understanding on the matter I was seeking.
A lesson in truth  
When I struggle with something, I do what all of us should do: turn to someone way smarter than me. In this regard, I'm a little like John Piper who, referring to getting instruction, said, "all my best friends are dead men."
In this case, the dead man in question is John Edward Carnell, a forerunner of highly-educated apologists like William Lane Craig who we have with us today. Holding doctorates in both philosophy and theology, Carnell labored to reestablish the place of the mind in Christian circles, while at the same time never losing sight of the practical implications the deep truths of Christianity have in our lives.    
In his book, A Philosophy of the Christian Religion, Carnell has a section entitled "The Loci of Truth," where he describes the three different sources or levels of truth. The first source, Carnell says, is the sum total of reality itself, e.g., the trees in my yard are truly trees.
The second source of truth is the systematic consistency or propositional correspondence to reality. In this case I might state that the trees in my yard are really trees, which when tested, proves correct and so we conclude that I have spoken the truth about the matter.
It may seem silly to overtly explain the first and second sources of truth, but in today's culture, where postmodernism has given way to the even worse calamity of post-truth, it's more relevant than most of us realize.
But it's the third source or level of truth that gets to the heart of the Zacharias tragedy. It's also the one to which Christ refers in His sweeping claim to self-revelation. "I am the way, and the truth, and the life; no one comes to the Father but through Me" (John 14:6).
It's one thing to know the truth and be able to state the truth, but it's another thing entirely to be the truth.
The Christian apologist for the third level of truth
The Danish philosopher Søren Kierkegaard was the greatest apologist for the third level of truth. Demanding that Christianity be interpreted as living truth rather than just a system of thought, he forged a unique path within the philosophy of religion by saying that no person has a right to claim truth until they first are the truth.
He began by stating "Let us call the untruth individual sin"; being guilty of sins like pride and self-love signified to him that we are untruth in our own persons. To rid oneself of sin in Kierkegaard's mind meant that truth had to become "subjective" to a person, which sounds odd on the surface.  
What Kierkegaard means is that truth becomes the "subjective" state of our ethical decisions. Personal Christianity without decision and life change, he believed, was nothing more than head knowledge, a phrase with no meaning. For example, a person may preach and teach persuasively on the evils of divorce, but if they marry and divorce in a repetitive and serial fashion with no conscience on the matter, they have not subjected themselves to the truth they are teaching.
While you and I will obviously never be the truth as Jesus ontologically is, we become more like Him – the truth – when we march down a path of personal holiness and conform to His image. Carnell says, "The reason why we are able to trust Christ is that he spoke and lived in a way which is congenial with our axiological [value-based] expectations."[1] The same should be true of us.
The danger of a false third level of truth
It's one thing for someone to live out this level of truth when they are born again and their life begins the process of matching up with a perfect, immutable, and good God. But what happens when a fallen person creates their own truth without a reality check coming from the Creator?
The answer is, something awful.
In her critique of existential atheistic philosophy, aptly titled Dreadful Freedom, Marjorie Grene writes these chilling words about a person who creates their own reality and truth: "I, and I alone, have, absurdly and without reason, brought order out of chaos; that I alone, crudely and stupidly, without cosmic meaning or rational ground, have made a world out of nothing; and with that awareness my world itself totters on the brink of the nothingness from which it came."[2]
The person, Grene says, builds a world with borderless values via their free human agent act and becomes their own point of reference. This is the lesson you and I need to learn from the Zacharias disaster.
According to his victim's accounts, Ravi actually believed he was owed sexual favors as compensation for his ministry pressures. This thinking and derived fabricated set of values goes far beyond a Christian struggling with sin in a Romans 7 fashion. He seemed to have sadly instantiated his own false, third level of truth, which was diametrically opposed to God's moral absolutes.  
It's my prayer that you and I never rationalize sin in a way where we get to that level of self-deception; a place that leads down a sure path to devastation. Instead, we want to have God's truth become – in Kierkegaard's words – "subjective" to us so that we eagerly accept it, subject ourselves to it from the heart, and then experience transformation from our untruth to His truth.
In other words, let us strive to be the truth.
---
[1] Carnell, John Edward. A Philosophy of the Christian Religion (Grand Rapids, MI: Eerdmans Publishing, 1954), 474.
[2] Grene, Marjorie. Dreadful Freedom (Chicago: University of Chicago Pres, 1948), 52.
Robin Schumacher is an accomplished software executive and Christian apologist who has written many articles, authored and contributed to several Christian books, appeared on nationally syndicated radio programs, and presented at apologetic events. He holds a BS in Business, Master's in Christian apologetics and a Ph.D. in New Testament. His latest book is, A Confident Faith: Winning people to Christ with the apologetics of the Apostle Paul.