5 Reactions to Doug Jones Defeating Roy Moore in Alabama Senate Race
3. Beth Moore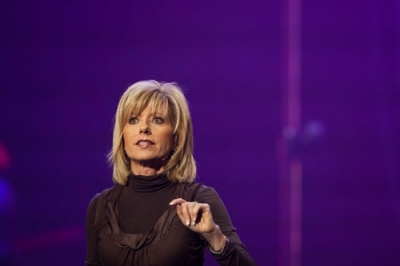 Author and evangelist Beth Moore tweeted around the time of news of Moore's defeat that girls can find the inspiration to stand up for themselves.
"Little girls, there's hope on the horizon tonight for a land where you can grow up to be big girls. Strong girls. Seen girls. Heard girls who know how to stand up tall, throw your shoulders back, lift your chins high and loudly say... NO," she wrote.
In subsequent posts she clarified that she is not "rejoicing over either win or loss."
"To me this is not about candidates. It's about the character of believers faced with terribly hard choices. What I am encouraged by is that there were many people unwilling to dredge their win out of the sludge. It's a start," Moore wrote.
She also pushed back against any suggestions she backs the pro-choice position of Jones.
"I get it. I'm prolife too. But we are now faced with a powerful poignant challenge: to place our trust steadfastly & ferociously in God & pray our hearts out for a plummeting in abortion, believing God to show his mighty saving hand. Prayer works. There's nothing He can't do," she added.
Moore has been using her social media platform to speak out against sexual abuse in society, previously stating that culture is "under sexual assault by the evil one."