Brits Rank Religious Studies as 4th Least Important Subject for Students to Learn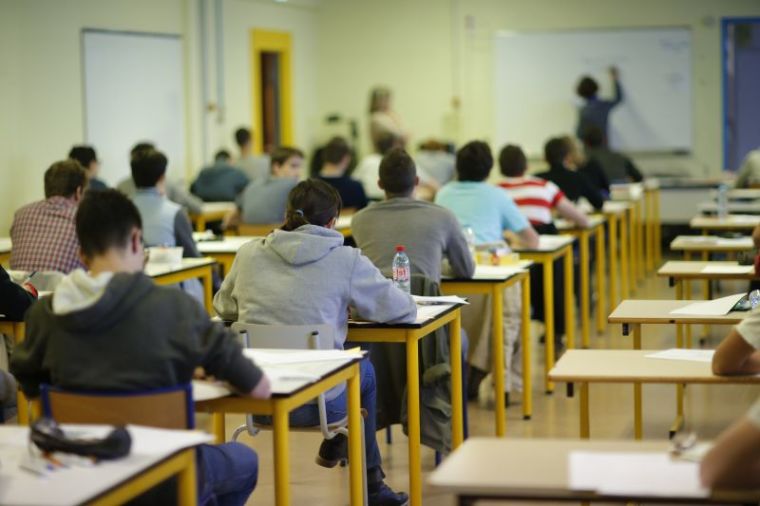 Religious studies has been ranked as one of the least important subjects students should learn in school, according to a survey released by the U.K.-based research group YouGov.
In December, YouGov surveyed approximately 1,600 Brits to ask their opinions of the importance of 18 different course topics taught in school, including art, drama, music, religious studies and physical education. 
In findings released Thursday, YouGov reported that only 12 percent said religious studies  is "very important," with the majority saying it's either "not very important" or "not at all important." Religious studies was ranked well below even physical education, which 42 percent said was "very important" for students to participate in. 
English was considered the most valuable, with 84 percent of respondents labeling it "very important."
Right behind English were mathematics with 83 percent "very important" and computer science with 69 percent. 
Of the 18 subjects listed, religious studies was the fourth lowest entry.
The three topics that ranked lower were drama (8 percent), classics (7 percent), and at the very bottom, Latin (3 percent).
YouGov noted that religious studies was one of only four subjects that were "seen as important by fewer than half of people."
"Despite sporadic calls for it to be added to the curriculum — including from Boris Johnson while he was Mayor of London — coming in dead last is Latin, which only 14 percent of Brits see as important," reported YouGov.
YouGov did note a strong gender difference in the view of whether religious studies was an important subject, with women favoring the topic considerably more than men.
"The subject the genders are most divided over is religious studies, which almost half of women (48 percent) consider important compared to only a third of men (34 percent)," added YouGov.
"Other noticeable differences include art and design (62 percent of women, compared to 51 percent of men), drama (40 percent versus 30 percent) and classics (38 percent versus 29 percent)."
In recent years, much has been made about the erosion of Christianity in the U.K., as seen with declining membership and attendance, as well as a wave of church closures.
In December, the History Channel and Onepoll.com surveyed 2,000 British adults and found that one in five respondents did not know the true meaning of Christmas.
"Almost one in 20 thought Jesus was born over Easter — the holiday which is actually held to mark his death and subsequent resurrection," reported the London Economic last year.
"Around one in 10 were unable to name Bethlehem as the town considered to be His place of birth while another 10 percent were unaware He was born in a stable."