'Repeal and Replace' for Obamacare Is Not Pro-Life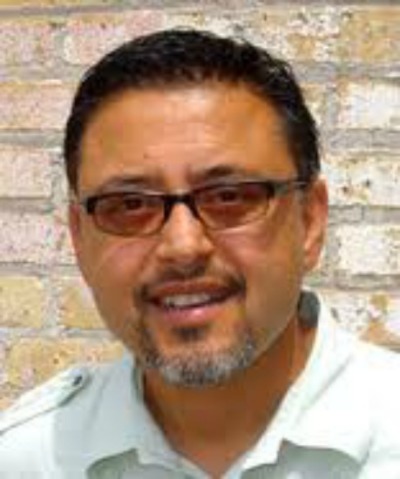 I have found myself praying a lot for my neighbors these days.
In my role as President of an international development organization focused on equipping church members to live and work in under-resourced communities to do whole-person development, I often pray for the poor, the sick, the disabled, and the disenfranchised. But today I find my prayers increasing.
My office is located on the Westside of Chicago on the campus of Lawndale Christian Community Church. For 40 plus years, our church has been committed to loving our neighbors and our neighborhood. In response to the absence of health services in our community, we established a health clinic that is now a federally qualified health center with over 500 employees that serves both the African-American and Mexican-American communities on the Westside.
Everyday, as I walk to work I see young mothers and their children receiving amazing medical care at our clinic. I see elderly men and women being transported to see their doctors, and I see the difference that it makes for our neighbors to know that our health center will be there to keep them healthy. Unfortunately, the advances we have made to cover our previously uninsured neighbors is once again in jeopardy of being taken away. I know what it's like when someone in my church or community is denied healthcare because of cost or due to a pre-existing condition, and it breaks my heart to know that we can do something to keep this from happening.
My Christian faith teaches that because all people are created in the image of God, they deserve to be treated with dignity. Regardless of people's economic status or class, receiving quality health care is a basic human right for those who live in our nation.
I am deeply disturbed by the Members of Congress who remain deaf to the fear expressed by tens of millions who want and need affordable healthcare coverage. Instead Congress continues to try to push through a healthcare bill that will contribute to more people losing their healthcare, more people going into debt over medical bills, more people getting sicker and yes, even dying from preventable and curable illnesses. I am also deeply concerned that leaders in Washington would rather see the Affordable Care Act fail, than implement solutions to its fixable problems.
To repeal our current healthcare provisions is nothing short of immoral.
No matter how its repackaged, time and again "repeal and replace" legislation threatens to leave tens of millions of American uninsured while giving tax cuts to the wealthiest Americans. These cuts harm our institutions — hospitals, nursing homes and other facilities that rely on Medicaid funding. Many could close, leaving critical gaps in healthcare services in less populated and rural areas around the country. So whether proposals cut and cap Medicaid funding for mothers and children (Medicaid covers almost 50% of births in the U.S.); cut Medicaid funding to people with disabilities, seniors in nursing homes or reduce addiction and mental health coverage; or proposals let states opt out so that insurance companies can ignore provisions that require coverage of these kinds of essential care – these polices are not consistent with a pro-life stance.
Time and again, according to the nonpartisan Congressional Budget Office, tens of millions of people stand to lose their healthcare under the various repeal and replace (or not replace) plans being secretly put forth.
Americans are finally saying they've had enough. Polls show Americans are increasingly against repeal and replace. They want Congress to work across party lines and seek solutions. We must ensure that Congress hears from us. Faith leaders are speaking out. You'll find them in the halls of Congress every week, sometimes in discussion with Members of Congress and staff, other times singing and praying, some even risking arrest, all to make clear our commitment to the least of these. We are praying with our feet because that is what Jesus did.
The bible makes our commitment to those who are sick, weak and vulnerable absolutely clear. As we are reminded in Proverbs 3:27-28:
Do not withhold good from those to whom it is due,

when it is in your power to act.


Do not say to your neighbor,

"Come back tomorrow and I'll give it to you"—

when you already have it with you.
Like Jesus, we must rise up in opposition; we must turn the tables; we must not falter in the face of unjust policies. From the frontlines of ministering to the sick and their families, I know that to deprive millions of Americans of healthcare is to condemn our entire society to the sad reality that we are withholding good from our neighbor. As Christians, and as a nation, I know we are better than this.
I have found myself praying a lot these days that our better selves will stand on the side of healthcare for all.
Rev. Dr. Noel Castellanos, President, Christian Community Development Association, is also on the boards of the National Association of Evangelicals and World Vision. CCDA is an association of over 1000 church-based organizations serving in vulnerable communities across the USA. Noel is the author of Heart for the City andWhere the Cross Meets the Street. He resides in South Lawndale on the Westside of Chicago in a Mexican community of 100,000 residents.