Republican Candidates Starting to Respond to Common Core Opposition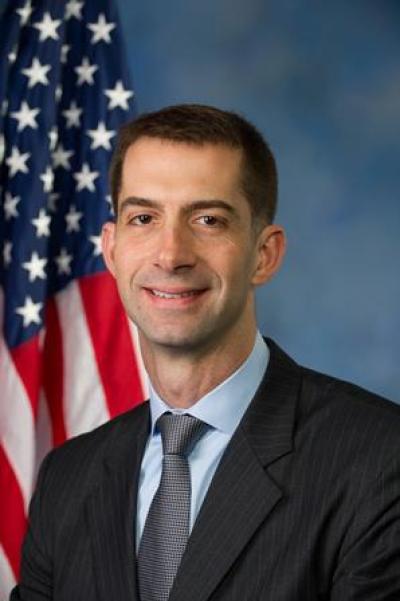 With opposition to Common Core gaining ground in the electorate, some politicians are beginning to respond.
U.S. Rep Tom Cotton, R-Ark., who is running for the U.S. Senate, said that gaining control of the Senate will allow conservatives to put the "brakes" on big government "regulatory overreaches" including the overhaul of Common Core state standards for national education.
Cotton, who is in a dead heat with Democratic incumbent Mark Pryor, blamed Senate Democrats for stalling legislation that could have "reformed" American education and returned implementation of school curriculum and testing back to the states and local governments as early as last summer.
"I think we may have to take legislative action to stop the federal government," Cotton said. "One reason why I decided to run for the Senate is because it is important that we have a conservative Senate and a conservative House so that we can put the brakes on some of these regulatory overreaches."
Cotton and Louisiana Governor Bobby Jindal were interviewed in a webinar Tuesday entitled Common Core: The Government's Classroom produced by the Family Research Council, a conservative Christian research group.
Cotton urged passage of the Student Success Act, which was passed by the House in July of 2013. The bill would eliminate the need for states to comply with national standards and testing in order to receive substantial federal funding. It would allow states and local school boards to create their own curriculums without worrying about less federal dollars coming to their school systems.
"Call your congressman. Call your senators. Especially call your Democratic senators," Cotton said. "Its been stalled in the Senate."
Public opposition toward Common Core has grown significantly in the last year. A PDK International and Gallup Poll released last month found that 60 percent of the population opposes Common Core, which is up from 2013 when two-thirds of those surveyed had not even heard of Common Core. Among political leaders opponents and supporters of the Common Core can be found in both political parties.
Although Cotton wants to see legislative action reforming education, Jindal said he believes there will be a trend of states taking steps to move away from complying with Common Core.
Jindal said that similar to Oklahoma dropping out of the Common Core standards and a couple other states creating hybrid versions of the education funding initiative, he believes more states will follow suit as they notice how the federal government has manipulated what was supposed to be a "bottom-up initiative" at its beginning.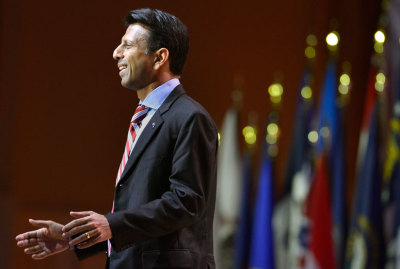 As more parents and teachers start to realize that federal government used the Common Core initiative to take curriculum-making decisions away from them and the local school boards, more states will either drop out or create their own version of hybrid compliance with the Common Core and their own standards, he added.
"You look at the Carolinas. You see more and more states moving away from Common Core," Jindal said. "I think you going to see this trend only grow. The more that parents and teachers see this, the less they like it."
However, critics of Indiana's hybrid compliance with Common Core say that it is not all that different from the regular Common Core standards.
Jindal sued the U.S. Department of Education for allegedly violating the 10th amendment. Jindal, a potential 2016 Republican presidential candidate, originally supported Common Core when he thought it would be a "state-lawed, bottom-up" approach to improving education standards. Jindal has since been convinced that Common Core is not the direction the U.S. wants its schools systems to go in.
"Even though they said its going to be a bottom-up approach. This has really turned into an attempt by the federal government to make curriculum decisions that they've got no right making," Jindal said.
Similar to Cotton's critique of federal "overreaching," Jindal is tired of "big government."
"The left thinks they know how to live our lives better than we do," Jindal said. "They don't trust us to buy Big Gulps. They don't trust us to buy our own health insurance, to decide what kind of health insurance we want. They don't trust us with our Second Amendment rights. They don't trust us with our religious liberty right. I think there's a pattern here."
Watch the whole program below: