Republican National Convention 2016 - The Cleveland RNC Dates, Speakers and Program Schedule; CBS News To Provide TV Broadcast and Live Streaming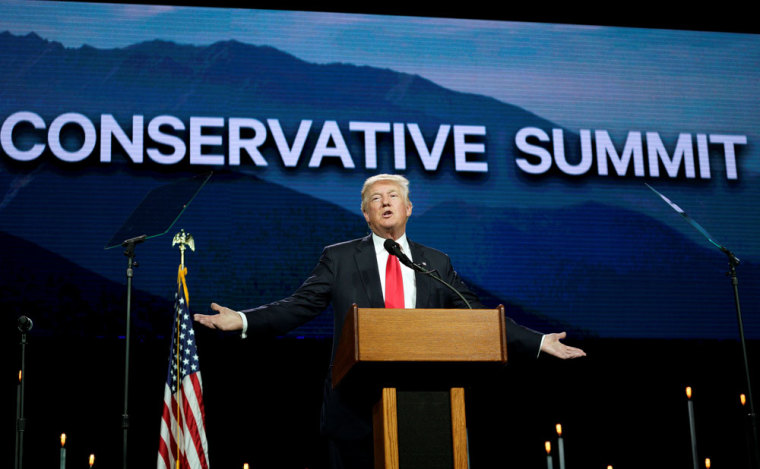 The 2016 Republican Convention is just a week away. The convention will be held at the Quicken Loans Arena in Cleveland, Ohio, from July 18 to July 21.
The Convention
The said convention will have approximately 2,470 delegates and 2,302 alternate delegates. They will come from all 50 states, including the District of Columbia and five territories. There will also be approximately 15,000 credentialed media, as well as a global audience to witness the convention online.
The Speakers & Program Schedule
Despite the convention already happening next week, the confirmed full list of speakers for the convention has not been revealed yet. However, several media are reporting that the confirmed speakers include Mitch McConnell of Kentucky, Texas Senator Ted Cruz and House Speaker Paul Ryan.
Wisconsin Gov. Scott Walker, Iowa Sen. Joni Ernst, Tennessee Rep. Marsha Blackburn have also been mentioned to speak during the convention.
As far as the 4-day program schedule, click here to view what the potential program could look like.
Safety
The Cleveland city officials already released a security plan last May. The plan had everything laid out, including the security for the Republican convention. The plan includes having police by foot or on a bicycle and motorcycle, as well as mounted patrols.
Calvin Williams, the chief of police, released a statement last week that they are prepared for this national spotlight.
"Throughout the course of planning for the RNC, our officers have undergone hours of training relative to many subjects," he said in the statement. He also noted that not all the information can be disclosed for security purposes.
He also noted that the Cleveland police are making sure that they work closely with the local, state and federal law enforcement. This is to ensure that the highest security standards will be implemented and maintained.
The host for the convention was carefully selected by the party through a selection contest. This is the first time since 1936 that Cleveland is selected as host. The hosting job is highly sought-after because of the prestige and revenue it brings. It is expected that the convention will generate $400 million for the local economy. Cincinnati, Columbus, Denver, Kansas City, Las Vegas and Phoenix were some of the states that were considered.
TV Broadcast and Live Streaming Info - Twitter Partners with CBS News
CBS News will provide an extensive and multi-platform coverage of the event for the benefit of the public which includes TV Broadcasting, Mobile Apps and Live Streaming. Twitter will partner with CBS News to provide live streaming for people who are planning to watch the covention at home.
Streaming of the event is also available through its official app, which can be downloaded by both IOS and Android users.
Performers and Performances Scheduled for Each Day
Monday, July 18th - Swon Brothers/Hope Country
Tuesday, July 19th - Super Diamond/Dave Fenley
Wednesday, July 20th - Lee Brice/Jordy Searcy
Thursday, July 21st - Hope Country/The Sensations