Revoice: LGBT Christian Conference Speaker Rejects Idea That Jesus Supports Gay Marriage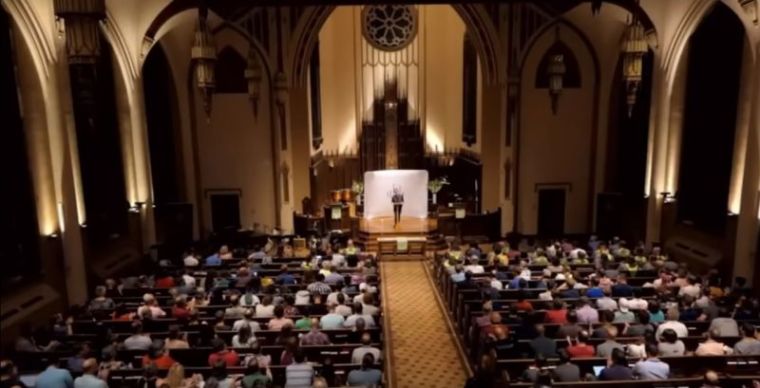 A keynote speaker for the first-ever Revoice Conference, centered on same-sex attracted Christians, has rejected the idea that Jesus Christ wants the church to accept same-sex marriage.
Wesley Hill, associate professor of New Testament at the Trinity School for Ministry based in Ambridge, Pennsylvania, said in his speech Saturday evening that Jesus did not support "trimming God's standard down to fit whatever chaos is true of our lives."
"Jesus was not out to undermine God's holy will for our lives. If anything, Jesus ratcheted up the standard of sexual purity and sexual holiness," said Hill.
"I mean, if God agreed with us on everything to begin with why do we need to have this religion called Christianity?"
Hill also noted that Revoice likewise was about bringing Christians together and that "we don't want to adjust or trim down the law of God to fit our own proclivities."
Revoice, which was held July 26-28 at Memorial Presbyterian Church in St. Louis, Missouri, drew controversy well ahead of the event with some conservative Christian leaders alleging that speakers and presenters were trying to advance pro-LGBT ideas into theologically conservative churches. 
Stephen Black, executive director of First Stone Ministries, said he believed Revoice was seeking "to manipulate the Church to embrace LGBT+ people as a victimized minority group instead of a group of Christians only."
He also opposed the positions that sexual orientation is a fixed identity, that the term "sexual minorities," which applies to a group identity, should be allowed in Christianity, and that people can be both gay and Christian.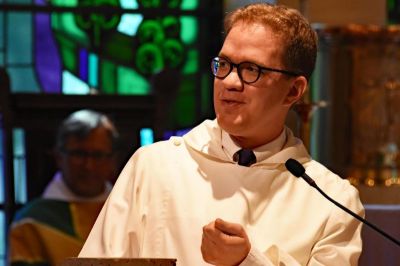 Albert Mohler Jr., president of The Southern Baptist Theological Seminary in Louisville, Kentucky, explained that his "biggest concern" about the conference is the event's apparent acceptance of the idea that sexual identity "becomes a defining issue that isn't changed by the Gospel and isn't transformed by sanctification."
"Holiness and sanctification as revealed in the New Testament means that progressively whatever sinful desires mark us should become less a part of us and we should seek to identify with them in a lesser way, not in a greater way, by the Holy Spirit's work in our hearts and in our lives in sanctification," stated Mohler. 
In an interview with The Christian Post ahead of the conference, Hill explained that he was "deeply saddened" by the criticism.
The event is focused on "a sizable, vocal group of LGBT people who want to try to live inside the traditional Scriptural view of marriage and sexuality," explained Hill. "Whatever disagreements other conservatives may have with us, surely that should be celebrated as a striking instance of radical discipleship."
During his speech on Saturday, Hill focused on John 8:1-11, in which Jesus saved a woman from being stoned to death for adultery yet also warned her to "go forth and sin no more."
"Jesus does not combat the shame of this woman caught in adultery by rewriting the rule book. He does not discard what Moses said about adultery, He doesn't erase any of the commandments," continued Hill.
"He's going to fight against the shame of this woman. We're going to see that He's going to redeem her but not at the expense of His law, not at the expense of changing the standard of morality to fit her life."
Hill's views on Jesus' standard for modern sexual ethics contrasts with that of former president and devout Christian Jimmy Carter, who in a 2015 interview claimed Jesus would support same-sex marriage.
"I believe Jesus would approve gay marriage, but that's just my own personal belief," said Carter to HuffPost Live in an interview published not long after the U.S. Supreme Court legalized gay marriage nationwide.
"I think Jesus would encourage any love affair if it was honest and sincere and was not damaging to anyone else. And I don't see that gay marriage damages anyone else."
Revoice says its mission is to engage in "supporting, encouraging, and empowering gay, lesbian, same-sex-attracted, and other LGBT Christians so they can flourish while observing the historic, Christian doctrine of marriage and sexuality."