Richard Sherman's 'I'm Better at Life Than You' Comment a Lesson on Self Worth?
Richard Sherman's 'I'm Better at Life Than You' Comment a Lesson on Self Worth?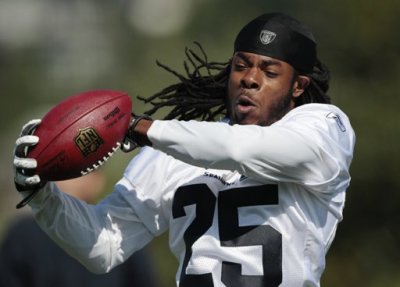 A debate continues to rage online over comments made two Thursdays ago by Seattle Seahawks star cornerback Richard Sherman, who unmercifully ripped into controversial ESPN First Take analyst Skip Bayless for trying to bait him into comparing himself to New York Jets cornerback Darrelle Revis.
In what some have vaunted as the best takedown ever of a TV host, 24-year-old Sherman declares, as seen in a YouTube clip that has already garnered about 2 million views, that he is better at life than Bayless and refuses to compare himself to Revis. Both Sherman and Revis were involved in a nasty Twitter war of words in February over who is the best cornerback in the NFL.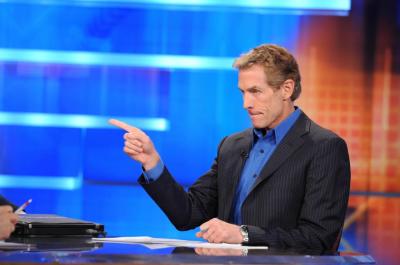 In the YouTube clip, Sherman is initially asked by First Take co-host Stephen A. Smith about how good a player he thinks he is and he quickly takes aim at Bayless in his response.
"Skip can say whatever he wants but Skip, whenever you refer to me, whenever you speak to me, whenever you address me, address me as All-Pro Stanford graduate, because those are some accomplishments you can never, you can aspire to, but never accomplish. You have never accomplished anything…"
"OK. I'll accept that, I think I've accomplished more in my field than you have in yours, though you're just getting started," responded Bayless.
"I'm at the top of my field. I am All-Pro, one of the best 22 players in the NFL. You're gonna brush it off but I don't think you are the best 22 in anything. Not in sports, not in media, not in anything," said Sherman.
"I think you think more of yourself than you actually can prove. I'll put it like this, in my 24 years of life, I'm better at life than you," declared Sherman to a conceding Bayless, who responded, "that's fair, let's not get personal here."
Bayless went on to ask Sherman if he thought he was better than Darrelle Revis right now, and he reiterated, "I'm better than you!" Sherman then called him an "ignorant, pompous, egotistical cretin."
Public reaction to the exchange has been mixed and polarizing.
"One of the greatest takedowns of an ESPN knucklehead in history. Talk about Must See TV," tweeted Chris Sheridan, publisher and editor-in-chief of sheridanhoops.com on Friday.
"This is just the best interview I've ever seen by any guest appearing on TV," wrote columnist and blogger for the Guardian UK, Glenn Greenwald.
In a post last Monday, however, Tim Briggs of Church Sports Outreach wrote, "I had a hard time watching this video. Not just because it's uncomfortable and awkward (which it is) but because of the posturing involved.
"I'm not sure I've ever witnessed two people fight so hard to prove their worth. What you see in this video are two grown men who look to their accomplishments for their significance. When your significance is found in anything but God, you never feel secure. It feels like sinking sand that could all dissolve in a moment. So, when it's threatened you feel the need to prove yourself," he noted.
For his part, Mike Florio of Pro Football Talk said Sherman could have handled himself much better for a Stanford graduate.
"For as bad as the words, the delivery was worse. Sherman displayed no charisma, which often is the difference between words being perceived as humorously brash and insufferably rude," wrote Florio in a recent report.
"If that's the attitude Sherman needs to have in order to be the best he can be on the field, that's fine. But it won't win him many admirers beyond those who already are fans of the Seahawks," he added.