Russell Moore Apologizes for 'Harsh' Language During Election: ERLC Statement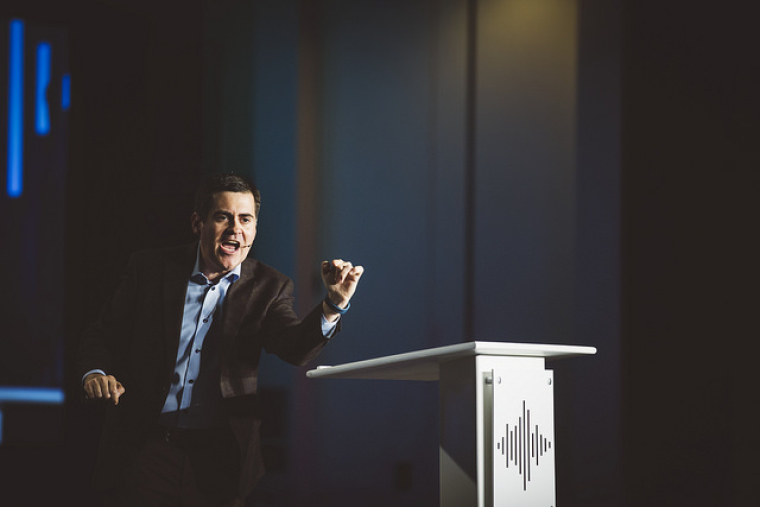 Russell Moore is responding this week to the controversy surrounding him and his leadership of the policy wing of the Southern Baptist Convention amid churches escrowing funds and public speculations about him losing his job.
In an article published on the Ethics & Religious Liberty Commission website on Monday, Moore, who has served as its president since June 2013, expressed his grief over tensions within the denomination related to the 2016 presidential election and how many Southern Baptists interpreted his strong words condemning supporters of then candidate Donald Trump.
His statement comes on the heels of a slurry of reports highlighting the approximately 100 churches that escrowed funds to the Cooperative Program in part borne out of their displeasure with Moore's posturing during the election.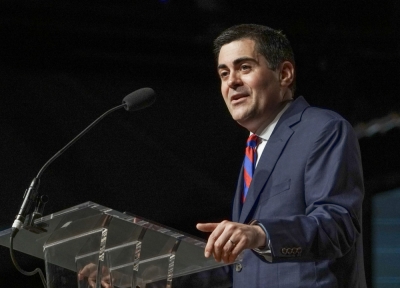 "The 2016 presidential election was different than any in our lifetime. Good and godly people had to make very hard decisions," Moore said.
His primary concerns last year were articulating the clarity of the Gospel, the importance of affirming biblical marriage and sexual ethics, and the effects sexual immorality has on both one's character and on society as a whole, and racial divisiveness and injustice, he noted.
"I was asked often during the election about evangelicalism as it related to moral issues and character, and in so doing I spoke, often quite sharply, about those Christians who said or implied that such concerns don't matter or shouldn't be talked about," Moore said.
But the ERLC president believed that he failed in making important distinctions in his approach and that his rhetoric was sometimes "overly broad or unnecessarily harsh."
"I was aware that there were many — including many very close to me — who were quite vocal in critiquing on those areas even candidates they were able to support. These people made clear what they were supporting and what they were rejecting on the basis of the biblical witness, and did not celebrate or wave away the moral problems.
"I did not speak much about those people because I wasn't being asked about them, and I didn't think they were causing the confusion that frustrated me as I was talking even to people I was seeking to win to Christ. But I didn't clearly enough separate them out," Moore explained.
"Again, that is a failure on my part, and I apologize," he added.
Jack Graham, whose 40,000-member Prestonwood Baptist Church in Plano, Texas, was one the more prominent congregations to escrow funds — about $1 million — to the denomination's Cooperative Program in protest of Moore's "disrespectfulness" toward Donald Trump's evangelical supporters, tweeted Monday that the ERLC president's statement was "gracious" and "unifying."
This is a gracious and unifying statement from @drmoore. https://t.co/yU3FUHyJJl

— Jack Graham (@jackngraham) March 20, 2017
As The Christian Post reported on March 11, this particular internal struggle within the SBC has precipitated a study the denomination's Executive Committee set in motion in early March to engage congregations' feelings on the issue.  Those overseeing the study will report their findings in September.
Meanwhile, many African-American Southern Baptists have expressed their solidarity with Moore, particularly as most of them generally shared his assessment of Trump and his emphasis on racial reconciliation issues.
Frank Page, president of the SBC's Executive Committee, met with Moore in Nashville on March 13 and the two released a joint statement saying they "fully support one another and look forward to working together on behalf of Southern Baptists in the years to come."
"When I look out across our denomination, we have too much at stake, and too much for which to be grateful, to be divided. The Gospel wins over everything in the end. I pray that the Gospel would win in our denomination, in our churches, and in my own heart. The same Gospel that reconciles us to God is the same Gospel that allows us to be reconciled to one another," Moore added Monday.
In their joint statement Monday, the ERLC Executive Committee voiced its support for its president, noting that Moore has engaged in numerous private conversations with many of his critics and has kept his trustees apprised.
"We realize that divisions do not heal overnight, and as needs arise our board will be happy to address them. But in terms of leadership and support, Dr. Moore is the man to whom it has been entrusted to lead this entity — speaking prophetically both to our culture and to our Convention. He will continue doing so with the confidence of our support," the ERLC executive committee said.