Sadie Robertson Teases Appearance in Brett Eldredge's 'The Long Way' Music Video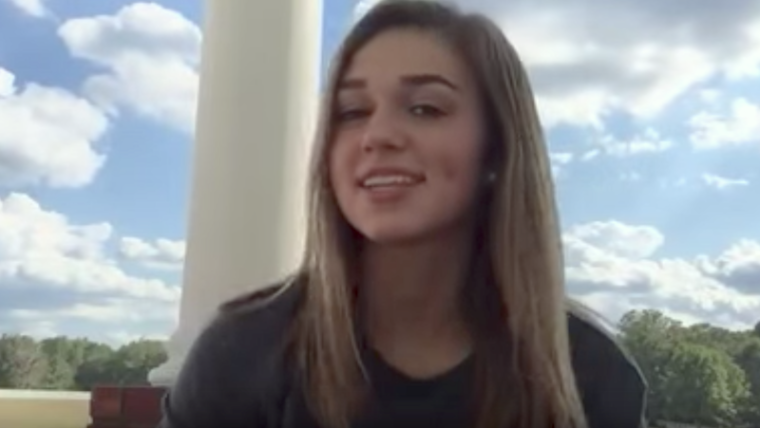 Is Sadie Robertson launching a new career path as a star in country music videos?
The 20 year old who rose to fame as a star on the A&E reality TV series "Duck Dynasty," hinted at her appearance in country singer Brett Eldredge's upcoming music video.
"Hey @bretteldredge looks like a good day to shoot a music video. What do y'all say? #thelongway," she wrote on Instagram.
Eldredge, 31, confirmed that Robertson would be in the visuals for his song, "The Long Way."
"Shooting the video for "The Long Way" with @legitsadierob ... this video is gonna be MAGIC," he wrote on Instagram.
The country singer's song centers around him pursuing a love interest, which may turn out to be Robertson in the video.
"Don't think I've ever seen your kind of pretty. Wondering 'round this midnight mad house city," Eldredge sings in "The Long Way." "You got a look that says you got it all together. So if you don't mind I'd like to know you better."
This won't be Robertson's first time starring in a country music video. Earlier this year, she portrayed "Bringing Up Bates" star Lawson Bates' love interest in the visuals for his song, "Past The Past."
Bates said he called Robertson because he thought she would be the perfect addition to his music video.
"I knew getting Sadie involved would make it even better. I was thrilled she liked it as well," he told Just Jared Jr. "I'm extremely grateful to her for being a part. She was perfect for the role, and incredible to work with."
Robertson had nothing but nice things to say about Bates, telling Just Jared Jr. how much of a gentlemen he is.
"Lawson is a one of a kind guy!" she said. "Such a gentleman despite what his part in the video makes him out to be! We laughed all day watching him try acting like a jerk for the video. Not only was it so fun and exciting to be in his music video, but it was also a pleasure to just get to spend a day with him and his beautiful family."