Samsung Galaxy Note 8 Latest News: LG Collaboration to Prevent a Repeat of Note 7 Failure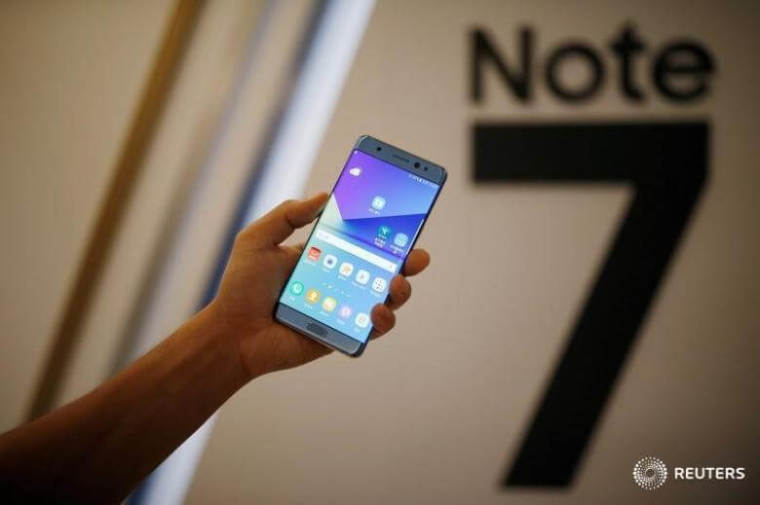 After the Samsung Galaxy Note 7 fiasco, some say the company should stop the Note line altogether. However, according to N4BB, Samsung will release its next phablet, the Galaxy Note 8.
The following are the latest rumors about the specs, features and more about the Samsung Galaxy Note 8.
Collaboration with LG
Samsung lost reputation and revenue after it had to recall and eventually abandon the Galaxy Note 7. With the Galaxy Note 8, Samsung hopes to have much better batteries (the non-exploding ones), and reports are saying Samsung will collaborate with one of its rivals, LG, to resolve this problem.
In particular, Samsung is set to work in partnership with LG Chem, which is in charge of creating batteries for LG phablets. Aside from batteries, Samsung is rumored to buy LG displays in the future; for now, the South Korean company is relying on Sharp for its displays.
Release Date
Some rumors suggest that the development of the battery and its production takes about six months, and that the release of the device could be anytime next year or in 2018.
In lieu of the Galaxy Note 7 disaster, Samsung is expected to push back on the release date of the Galaxy Note 8, which, based on the previous releases of the Note series (and the fact that Samsung is typically a maintainer of habits), will happen on August or September, 2017. This is because Samsung intends to give ample time to assuring the Galaxy Note 8 won't follow in the Note 7's footsteps in terms of safety and security.
Specs and Features
According to Trusted Reviews, the Samsung Galaxy Note 8 will have the following specs and features. First, it will be powered by a Snapdragon 830 processor. This processor hasn't been announced yet, but it is expected to be more powerful and energy efficient than the one used in the previous Note iteration.
The Galaxy Note 7 didn't have a dual camera, which was a feature found in most of the latest devices. Rumor has it that the Galaxy Note 8 may finally incorporate this feature.
The Galaxy Note 8 may also have a 4K display. This high density display will be fitting for a phablet like the Note 8, not so much with a smaller smartphone. The Galaxy Note 8 is also expected to have an internal storage that would match that of the iPhone 7's; a whopping 256 GB. In contrast, the Note 7 only had a 64 GB, which was good enough for most applications.