Samsung Galaxy S2 Ice Cream Sandwich Upgrade Not Coming to Sprint?
With T-Mobile and AT&T finally rolling out the Android 4.0.3, Ice Cream Sandwich update for the Samsung Galaxy S2, Sprint is now the lone carrier to still have its version of the device running Android 2.3, Gingerbread.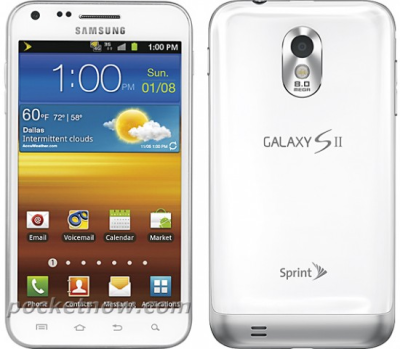 No plans for the release of the update have been announced by Samsung or Sprint regarding the Epic 4G Touch, the carrier's exclusive version of the S2.
Both AT&T and T-Mobile issued the ICS update for the smartphone through the internet and it must be installed using Samsung Kies software.
If and when Sprint releases the upgrade, Epic 4G Touch owners will also most likely have to access it through Samsung Kies software.
Sprint was the first of the three U.S. carriers to launch the Galaxy S2 in the fall of last year.
However, the Epic 4G Touch is slightly less powerful than other S2 models including T-Mobile's version, and AT&T's LTE Skyrocket variant.
And although AT&T has made ICS available to owners of the original Galaxy S2, the carrier still has not released it for the Skyrocket that launched shortly after.
AT&T did announce that the device would eventually be running Android 4.0.3, but there is no word so far on when this will happen.
The Galaxy S2 became one of Samsung's best selling smartphones after the company released it in 2011.
Samsung launched its successor, the Samsung Galaxy S3 earlier this year. The S2's impact on the smartphone market even influenced Verizon to begin carrying the Galaxy S series starting with the S3.
The new device comes with Android 4.0.3 pre-installed.
Samsung could be slowing down on issuing the update in order to encourage Android fans to purchase the more powerful, more impressive Galaxy S3.
The handset comes with LTE connectivity, a quad-core processor and a new Siri-like S-Voice feature that acts as a virtual personal assistant that responds to a user's voice commands.
Samsung Galaxy S2 Running on Official Ice Cream Sandwich Update