Elementary school principal apologizes for sending ISIS flag in email to over 700 families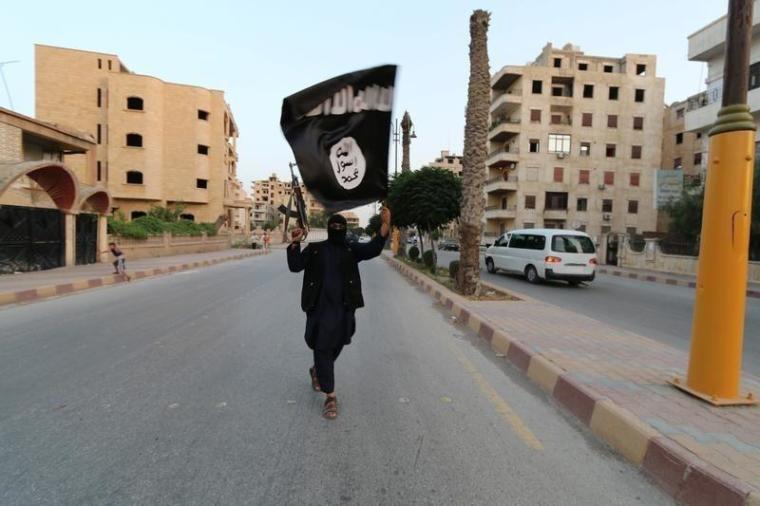 A Canadian school administrator has apologized after sending an image of the Islamic State flag in an email promoting Islamic Heritage Month and Somali Heritage Month. 
In October, Principal Darlene Jones of Dr. Rita Cox – Kina Minogok Public School (formerly known as Queen Victoria Elementary) in downtown Toronto sent out an image in a mass email to hundreds of parents containing the infamous black-and-white flag of the brutal terror group.
Millions recognize the flag as a symbol of terrorism, death and persecution. The flag became widely known as it was seen in the publicized execution videos produced by the terror group as it rose to prominence in Iraq and Syria in 2014. During its reign of terror, the group killed and enslaved thousands. 
"I would like to apologize to all who were harmed by the image I sent last week to celebrate Islamic Heritage Month," Jones wrote in a follow-up apology email sent to parents that month, according to CTV News. "The image was offensive and harmful and does not represent Islam."
The email left many parents outraged, including one recipient May Woo, who told the outlet that she was "shocked" and "in disbelief." 
"If within an inner-city school, we can have something like the ISIS flag sent out for Islamic Heritage month, what else (inside the school) is happening?" asked Woo.
Woo has an eighth-grade daughter who attends the school.  
CTV reports that Jones declined to comment on her motives behind posting the flag in the email and referred the outlet to the Toronto District School Board (TDSB) for public comment. 
"When the mistake was brought to the Principal's attention in October, she immediately drafted a correction that was shared with all families, in which she apologized and acknowledged the harmful and offensive image that was originally shared," said Ryan Bird, TDSB's executive director of communications, in a statement, according to CP 24.
"It's not exactly clear how that may have happened. We don't believe there was any ill intent there. But the fact is: it should never have happened and gone out, and that's why she has apologized." 
Parkdale, where the Jones' school is located, is one of many multicultural hubs of the city. The surrounding areas of the school are home to many low-income families living in apartments and co-ops. Many students are Muslim.  
The school has been a source of survival for many of its children, who rely on the hot meal and snack programs, CTV reports. 
Woo reported hearing from a Muslim mother after the email was sent who worried about the safety of her children.  
"I don't feel that my children are safe here," the mother said. "Every time I drop them off [at school] I pray that they're going to be OK."
The reports of concern about Jones' email are not isolated incidents, as other parents have issued similar complaints against the principal, who has been working at the school for roughly a year and a half. 
One such allegation, as reported by CTV News, states that Jones confused Woo's 13-year-old daughter for a teacher and requested that the girl monitor other children during a recess break. 
Woo said that Jones allegedly had been accused of mistaking full-time teachers at the school for substitute teachers. Jones has denied all the allegations through a school board spokesperson. 
Bird came to Jones' defense, saying the district found "a completely capable principal to take over the role."
Jones' lack of attention has been called into question before as CTV reports that she sent a school-wide email with misleading information about polling stations for the "federal election." The election was municipal, not federal, and she listed the wrong date for families to vote in the email. 
"I think attention to detail is important for anyone at the TDSB, including principals and other school-based staff," Bird stated.