School Suspends 8-Year-Old Boy for Using Fingers to Point, Shoot Invisible Gun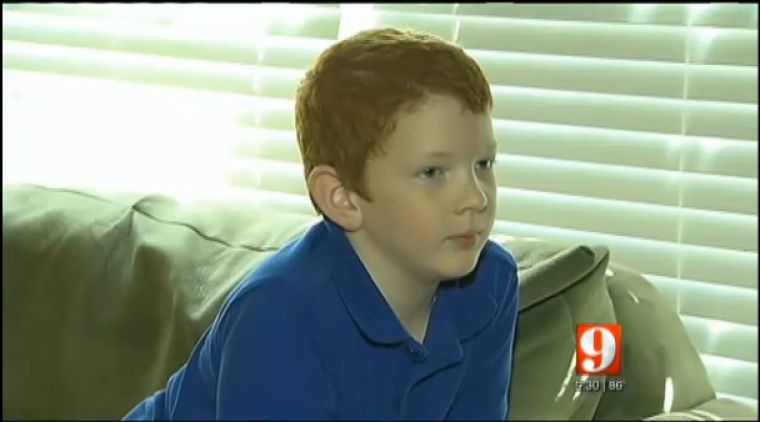 An upset mother is now lashing out at the Osceola County School District in Florida after her 8-year-old son was suspended from school for using his fingers to shoot invisible guns in a game of cops with his friends at Harmony Community School.
In a WFTV interview, the boy's mother, Bonnie Bennett, said she thought the school's response to the actions of her son went overboard, but officials from the school district say their code of conduct does not condone students playing with invisible guns.
"He had nothing in his hand. It was a finger gun, a pretend gun," said Bennett about her 8-year-old son, Jordan. "He didn't threaten violence. He didn't utter words that were inappropriate. He made a sound and used his fingers and that was it."
But the school didn't interpret the boy's finger gesture that way and now his mother is worried that he will be labeled as violent with a suspension on his school record.
She also noted that she decided to go public with her son's situation because she wants administrators to work harder at distinguishing between a real threat and child's play.
"If he would have written an essay about why it was inappropriate, what he did, that would have made more of an impact," explained the boy's mother. That would have been a much better response than letting her son miss a full day of school.
Many people reacting to the story on WFTV's Facebook page agreed with the boy's mother that the school overreacted.
"I was a teacher in Osceola County for 35 years. The school's reaction to this child is absurd. In my class, I would have pointed back and 'returned fire,'" wrote John Holmes.
"Imaginary play is SO important for kids' development! I understand everyone is very sensitive to guns in schools but context is important," noted Jessica Mueller.
"That is absolutely excessive. Kids cannot even have an imagination these days," said Lyzz Marjason.