Supreme Court rejects appeal from church threatened with closure by Chicago gov't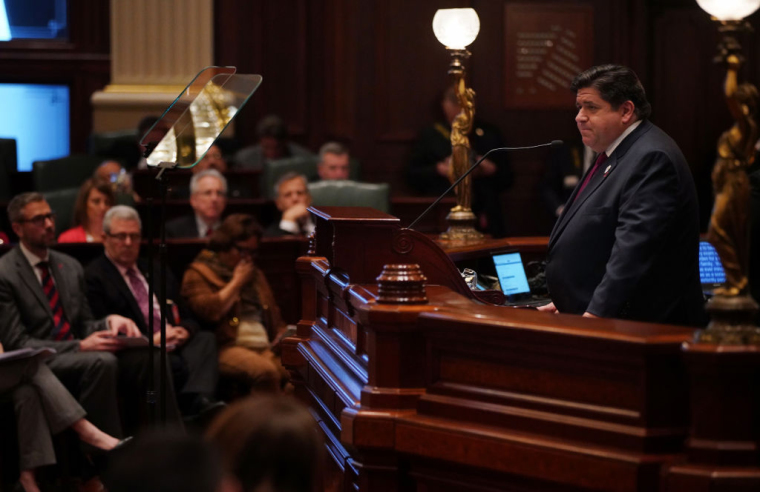 The U.S. Supreme Court has declined to hear an appeal from a Chicago church that faced the threat of summary abatement and temporary closure for holding worship services in violation of coronavirus pandemic-related gathering restrictions. 
Elim Romanian Pentecostal Church in Albany Park, which objects to Illinois Gov. J.B. Pritzker's past actions to close down churches during the COVID-19 pandemic, sued the state government to guarantee that it can't be closed by the governor in a future lockdown.
In an orders list released Monday morning, the nation's high court denied a petition for a writ of certiorari, adding that Justice Amy Coney Barrett did not participate in the proceedings.
Last year, in response to the coronavirus outbreak, Pritzker issued orders limiting in-person worship services to no more than 10 people.
In May, as the orders were taking effect, Elim held services that followed social distancing guidelines, such as keeping attendees six feet apart and checking people's temperatures before entering their buildings.
The Chicago Department of Public Health sent a letter to Pastor Cristian Ionescu at the time, demanding that his church stop holding services that defy state orders. The city sent similar letters to other churches.
"I appeal to you as a leader in your community and remain hopeful that you will work with me for the health, safety, and welfare of all Chicagoans," wrote Department Commissioner Allison Arwady last year.
"If you continue to operate in defiance of the Executive Order, the city will pursue all available legal remedies … Any future gatherings conducted contrary to the order will be considered a failure to abate and the city will take steps necessary to abate, including Summary Abatement."
Elim Church and Logos Baptist Ministries filed legal action against the state's stay-at-home orders, arguing that they infringed on their First Amendment rights. 
By late May, Pritzker announced an easing of restrictions on houses of worship, including a change to the Phase III reopening plan that would allow churches to hold services with no more than 100 people or a 25% capacity, which is lower.
"Having received many plans and ideas from responsible faith leaders, [Illinois Department of Public Health] has reviewed many detailed proposals and has provided guidance, not mandatory restrictions, for all faith leaders to use in their efforts to ensure the health and safety of their congregants," Pritzker said at the time.
The Liberty Counsel, which represents Elim, filed an appeal with the Supreme Court, arguing that the church was still facing the threat of closure from the government.
"The pastors and the Romanian churches are resolved to continue to fight for religious freedom," Liberty Counsel Founder and Chairman Mat Staver said in a statement Monday. "It is time to stop the abuse of the First Amendment once and for all."
The legal group said in a statement last week that although the state claims the case is "moot" since churches are meeting again in Illinois, "Pritzker continues to insist he can reimpose restrictions against churches at will."
"And the Summary Abatement notice threatening to seize and destroy Elim Romanian Pentecostal's beautiful buildings still stands, meaning the city may still seize and bulldoze the church at any time," the statement adds. 
Last week, Chicago released new guidelines for capacity restrictions for indoor and outdoor gatherings, both secular and religious, known as "Phase IV."
According to the guidelines, houses of worship can hold indoor services at 50% capacity with no more than 50 people. Meanwhile, outdoor services have no capacity limit but must maintain six feet distances among attendees.
Last week, a federal judge appointed by former President Donald Trump lifted restrictions on houses of worship in Washington, D.C., that limited in-person services to 25% of the building capacity or 250 people.
"Judge Trevor McFadden clearly acknowledges that the First Amendment does not disappear because of Coronavirus," Liberty Counsel Founder and Chairman Mat Staver said in a statement.
"Mayor Muriel Bowser has clearly discriminated against every church in D.C. while participating in a mass gathering of protestors with no limitations. This unequal treatment of churches is unconstitutional. We will continue the fight until religious freedom is totally restored." 

The Supreme Court ruled last month in favor of California churches that sought relief from restrictions put in place by Gov. Gavin Newsom. The ruling allowed churches to restart indoor worship services at 25% capacity.