Selena Gomez, Justin Bieber Rekindle Relationship While Focusing on Faith Journey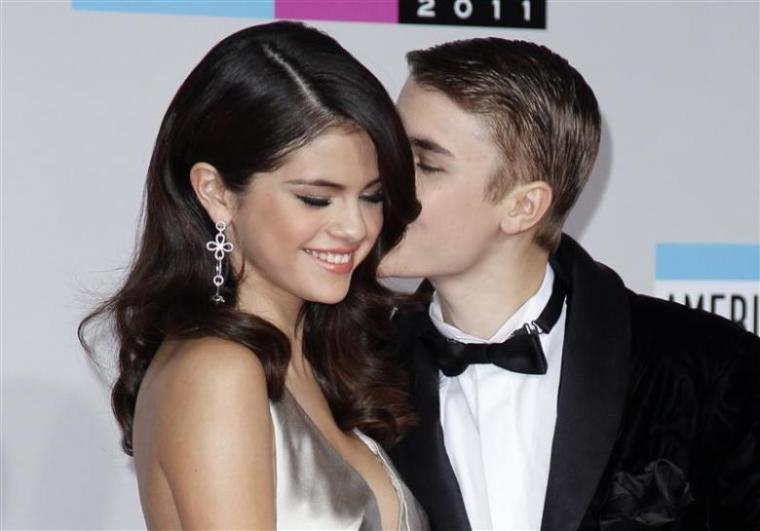 Pop superstars Justin Bieber and Selena Gomez have reportedly rekindled their relationship.
The former Hollywood couple who both took time off from their busy careers to rest and seek spiritual counsel and guidance from Hillsong Pastor Carl Lentz, have recently been spotted together on multiple occasions.
Gomez and Bieber were seen enjoying themselves on a leisurely bike ride in Los Angeles on Wednesday. Later that evening, the 25-year-old actress was in attendance at Bieber's hockey game. The 23-year-old gave Gomez his hockey sweater to wear when the game was over.
It was the third time that the young stars have been seen together since Gomez's breakup with the R&B hitmaker The Weeknd. Gomez and The Weeknd dated for 10 months but the relationship reportedly "fizzled out" when she underwent a kidney transplant and was in recovery the past few months.
Bieber and Gomez, who dated on-and-off from 2011 to 2015, however, have sparked reconciliation rumors when Bieber reached out to Gomez after her kidney transplant surgery as part of her treatment for lupus.
"They have so much to catch up on," a source told People magazine, claiming Bieber is determined to win her back. "They dealt with things separately this year that made them different people. It wouldn't be surprising if they got back together."
The source added, "It seems their relationship now is very different. Justin is certainly a much better person. He would be a better boyfriend too."
TMZ reported that Bieber strongly pursued Gomez and it took some convincing on the "Sorry" singer's part to prove that their friendship was worth restoring.
"Bieber didn't know how much she still meant to him until he realized she could die ... and that made all the difference," the publication reported.
The transformation of Bieber has been widely associated with the mentoring he's received from Lentz. The Hillsong NYC pastor previously said that he's invested time in Bieber for years now to see him grow in his walk with God.
The well-known minister is credited with bringing Bieber back to his faith and baptizing him. Gomez has also been seen many times attending Lentz's church. Unashamed of her love for Hillsong, Gomez has even led worship with the popular worldwide ministry.