For most black Americans, inspiring sermons are more important than denomination: study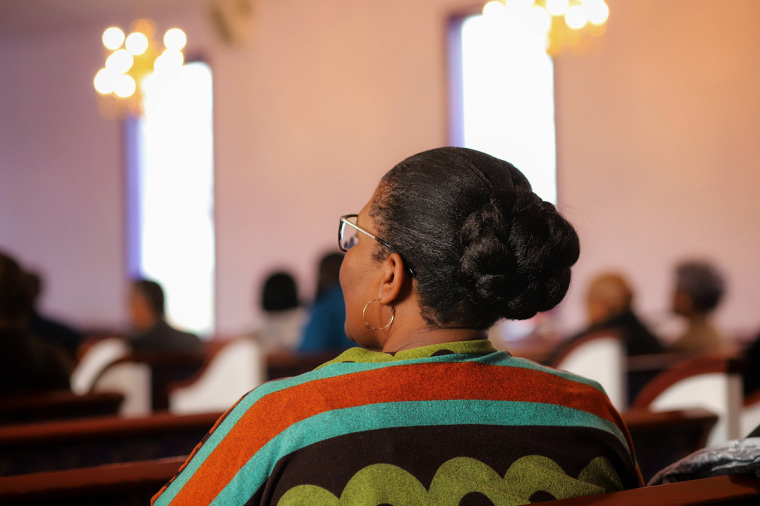 For a majority of black Americans, a welcoming congregation and inspiring sermons are more important than denominational labels when choosing a church, according to data from a study that also shows most black Americans remain highly religious even if they don't go to church.
The large-scale, nationally representative Pew Research Center survey of 8,660 black Americans, conducted from Nov. 19, 2019, to June 3, 2020, shows that only 32% of black Protestants rank finding a congregation in their current denomination as "very important" if they were searching for a new church. Among black American adults in general, that number dips slightly to 30%.
When it comes to inspiring sermons and the need for congregations to be welcoming, however, significant majorities ranked these features much more highly. Some 80% of black American adults agree that it is "very important" for a congregation to be welcoming, while 77% ranked inspiring sermons similarly.
"This isn't to say black Americans are completely dismissive of denominations," wrote Besheer Mohamed, a senior researcher at Pew Research Center, who highlighted the data from the study.
"Though only three-in-10 black Americans say staying in their current denomination would be very important if they were looking for a new congregation, about as many (31%) say it would be 'somewhat' important. Fewer say it would be 'not too' important (20%), and only 16% of black Americans say it would be 'not at all' important," Mohamed explained.
It was noted in the study that a slim majority, 51% of black members of "other" Christian faiths, particularly Jehovah's Witness, and those who identify as Orthodox Christians and other groups, say denomination would be a very important consideration when choosing a church.
Data from the same study previously highlighted the complex relationship black Americans have with faith and religion in general. While some 21% of black Americans identify as atheist, agnostic or "nothing in particular," only 2% from that group said they were agnostic, while 1% identify as atheist. The large majority from that group, 18%, shunned any kind of religious label by responding they are "nothing in particular."
Most of them say they pray and believe in the work of evil spirits. According to the study, 94% of black religiously unaffiliated Americans who identify as "nothing in particular" say they believe in God or a higher power, 60% say they pray a few times a month or more, and 58% said they rely on prayer "at least a little" for major life decisions.  
About half of the religiously unaffiliated group also expressed a belief in reincarnation, while just over a third say they believe prayers to their ancestors can protect them from harm.
"By these measures, religiously unaffiliated black adults are a lot more religious than unaffiliated adults in the U.S. general population," Pew said.
Much like younger Americans in general, though, black millennials and members of Generation Z are more likely to reject traditional faith practices like attending church and praying.
"black millennials and members of Generation Z are less likely to rely on prayer, less likely to have grown up in black churches and less likely to say religion is an important part of their lives," Pew researchers wrote.