Sex Toy CEO Gives $2M for Transgender Clinic at Children's Hospital; Activists Call It 'Grooming'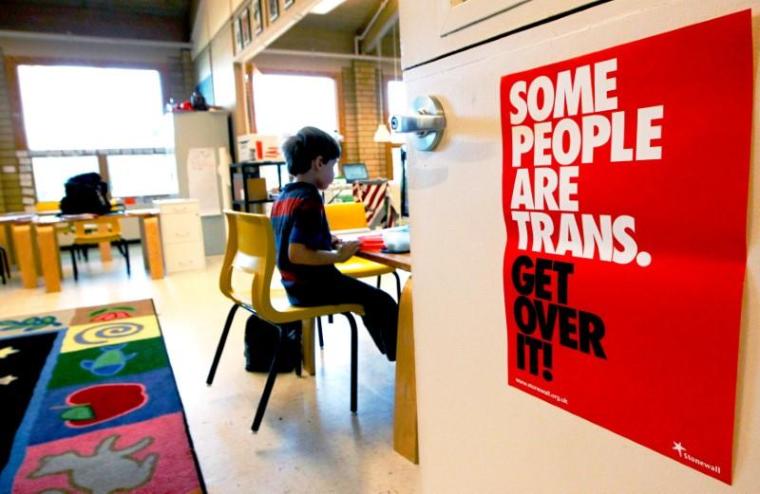 Editor's note: Warning: This article contains graphic details that might offend some readers. 
The CEO of a sex toy company is making $2 million donation to a gender clinic at an Ohio children's hospital, a move some say highlights the "dark underbelly" of transgender activism.
The donors, Chris and Jessica Cichinelli, have signed a multiyear gift agreement with Cincinnati Children's Hospital "to ensure a better transgender health clinic," NBC's Cincinnati affiliate reported Thursday.
The Cichinellis have a daughter who identifies as transgender and run a transgender advocacy foundation called Living With Change. Chris is also the president of Pure Romance, a multimillion dollar company that sells sexual lubricants and sex toys, among other things.
Read CP's 5-part series on how Christians can respond to transgender issues affecting their families and the church here.  
Some believe the large monetary gift to this cause reveals a disturbing connection.
"I've been participating in real-life activism against the transgender trend for over two years because I saw what was happening to the children caught up in its lies: permanent physical harm to their young bodies," said Emily Zinos, project coordinator for Ask Me First MN, in an email to The Christian Post Friday.
"Unbelievably, I've been called a bigot for drawing attention to the fact that teenagers are routinely sterilized by transgender medical treatments and for connecting the dots between well-funded intrusions into public schools by radical transgender activists and an increase in young kids identifying as trans," Zinos added. 
Yet she doesn't think her opposition will remain the minority view for much longer. According to Zinos, despite the noble-sounding talk of caring for gender-confused children, transgender activism is showing its hand. 
"Sex toy company CEO Chris Cichinelli's recent huge donation to promote transgender ideology in kids' lives through a new foundation in Cincinnati is a case in point," Zinos said, as it's "the sort of move that lays bare the anti-child underbelly of transgender activism, which has zero respect for the body and routinely makes use of outdated sex stereotypes."
In 2005, the Cincinnati Children's transgender clinic began with only 100 patients. Thus far, they have served over 1,000 ranging in age from 4 to 24, according to NBC. They now see approximately 50 patients per week.
Earlier this year this particular facility appeared in the headlines when a Hamilton County court ruling held that a 17-year-old child whose parents objected to transgender hormone therapy was to be removed from their custody and transferred into care of the child's grandparents, a move transgender activists celebrated. Court documents show, however, that the court expressed concern that fully 100 percent of the clinic's patients were deemed "appropriate" candidates for such gender treatment, as was noted by 4thwavenow.
Zinos added, "No one should be surprised to learn that the transgender movement is a close ally of an industry that sells a cheap imitation of sex, and no parent should be called a bigot for protecting their child from both."
Similarly, longtime civil rights activist and progressive lesbian Miriam Ben-Shalom did not hold back her revulsion. "What they are doing is helping [sexually] groom the next generation," she said of the Pure Romance CEO's donation in a phone interview with CP Friday.
The large financial contribution is fueled by other ill motives, Ben-Shalom believes, since not only does it groom children, but "it's a freebie because they can take it off their taxes."
"The dark underbelly of transgender ideology is pedophilia; there is no ifs ands or buts about it," she asserted.
Ben-Shalom further recounted her horror while researching the connection some months ago when she came across sex toy sites — not True Romance — and other transgender-oriented web materials marketed to young girls who want to be boys. Among the items she saw were small, latex penises called "packers" that young girls can stuff in their underwear to resemble a young boy's body.
Like Zinos, Ben-Shalom is aghast that under the guise of healthcare, young children are being injected with hormones that will yield long-term damage to their bodies.
"I frankly can't comprehend why big Pharma and big medicine is allowed to do this," she said. "And I think there is a component of Munchausen [syndrome] by proxy with this sort of thing as well."
"There are these parents who want attention, people who will say, 'Oh, I have a transgender kid,' like it's the latest fad or trend, and they get attention. It's just wrong."
Doctors do not agree on the medical definition of transgenderism, she stressed, adding that it rests entirely on subjective assertions from those who say they are based on their dysphoric feelings.
Ben-Shalom is also the co-founder of the group Hands Across the Aisle, a coalition of politically liberal and conservative women resisting transgender ideology and government efforts to replace biological sex with gender identity in the law.
"Twenty years from now we're going to be seeing a lot of kids and people with a whole lot of health problems due to all the chemicals that they are putting in their bodies," she predicted, adding that lesbians are especially being targeted for gender transition as they are frequently manipulated to think they are something they're not.
"It's just morally bankrupt, it's morally perverse," she added.
The World Health Organization announced Monday in its 11th International Classification of Diseases catalog that the organization no longer considers transgender people, or people that suffer from "gender incongruence" as mentally ill. Gender incongruence was moved out of the mental disorders chapter of the catalogue and added to the sexual health chapter.
The change will be presented at the World Health Assembly, the WHO's legislative body, in 2019 and will go into effect on Jan. 1, 2022.

The New York Times said the WHO first considered declassifying "gender incongruence" in July 2016, but didn't make the change official until Monday. This is the WHO's first revision to its list of diseases in 28 years.
In 2016, The American College of Pediatricians warned legislators and educators to reject all policies that condition children to accept transgenderism as normal, adding that attempts to normalize a condition classified as a mental illness is child abuse.
"The American College of Pediatricians urges educators and legislators to reject all policies that condition children to accept as normal a life of chemical and surgical impersonation of the opposite sex. Facts — not ideology — determine reality," the organization noted in a statement.
While everyone is born with a biological sex, gender, explains the organization, is an awareness and sense of oneself as male or female. It is a social and psychological concept.
"No one is born with an awareness of themselves as male or female; this awareness develops over time and, like all developmental processes, may be derailed by a child's subjective perceptions, relationships, and adverse experiences from infancy forward. People who identify as 'feeling like the opposite sex' or 'somewhere in between' do not comprise a third sex. They remain biological men or biological women," the organization explained.
According to a 2003 study conducted in Sweden, transsexuals who change their gender through body mutilation or hormone therapy have an increased rate of psychiatric hospitalization and a rate of completed suicide 19 times higher than the general population.