Should Christians Lift Hands in Worship? Pastors Weigh In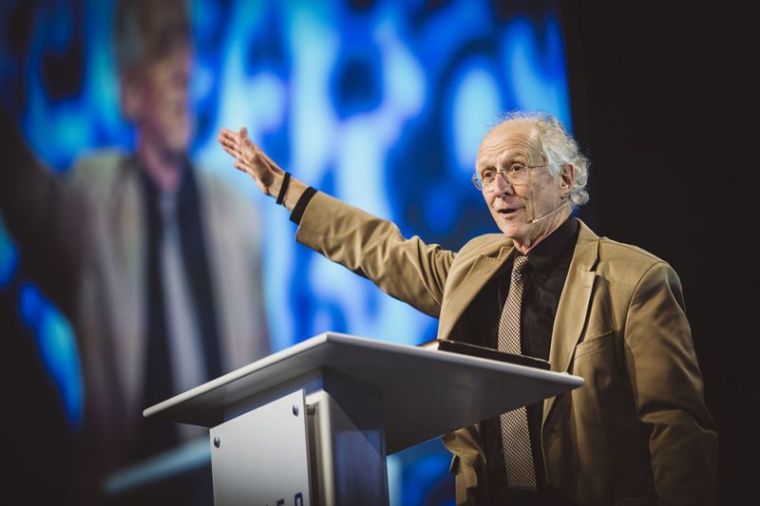 Should Christians raise their hands during worship services? The motivations behind the act are key to answering the question, two pastors have argued.
Lifting hands in worship makes some people uncomfortable and it should not be required of them in churches, but it does bring a particular spiritual freedom, John Piper says.
The Reformed theologian and former lead pastor of Bethlehem Baptist Church in St. Paul, Minnesota explained in an AskPastorJohn podcast episode earlier this week that during the 1970's he sat in a chapel service beside a faculty member who during a prayer simply laid his hands, palms up, on his lap. Piper felt disgust seeing him do that at the time.
"I don't remember what was going on in my soul at that time, but what I feel now is nothing but shame and remorse at such an arrogant and judgmental attitude."
Approximately five years later while pastoring he had encouraged Bethlehem Baptist to do an all-night prayer meeting once or twice a year to pursue God intentionally as a church. At 2 a.m. in the morning, twenty to thirty people were praying together and their worship leader was leading simple choruses of praise.
"[A]nd suddenly I found my hands lifted in the air, and it was as though I was watching myself rather than doing it. I had never, in 36 years of my life, lifted my hands in song until that moment," Piper said.
"To this day, I cannot explain what happened, except that it bore fruit in what felt and feels to me now like a release from a very significant bondage."
He recounted these events as part of an answer to a question a listener to his podcast asked him about passages of Scripture like 1 Chronicles 16:23-31 and Psalm 95:1-2 which speak of bold praise, which made him wonder why everyone did not raise their hands.
Coercing people to lift their hands is not advisable, Piper offered, noting that he tries to create an atmosphere where people feel the liberty to do so or not.
"[C]oerced or constrained demonstrations of heart worship are self-contradictory. Either it comes from the heart and is valuable as an expression of the heart, or it is a performance and has no worship value at all," Piper said.
"I wouldn't, as a worship leader, ever say, 'Come on, people, get your hands up. We just sang a song that said, 'Our hands are lifted up.'' I wouldn't scold people like that at all. It creates an unbelievably hypocritical crisis for them because they're going do what you say when they don't feel like it. And it will ruin authentic worship."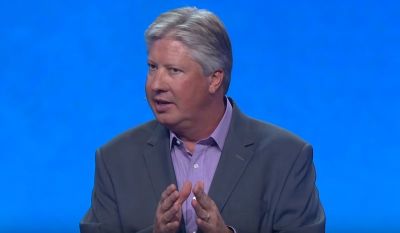 Yet others see the value in pushing past that self-conscious discomfort.
In a 2016 sermon Robert Morris, pastor of Gateway Church in Dallas, recounted the first time he ever lifted his hands during worship.
"I just thought, that's not me," he said, explaining how as a young person several in his Baptist church would lift their hands.
But on one specific occasion, the worship pastor urged everyone to lift their hands.
He hesitated but ultimately turned his palms upwards by his sides, feeling awkward.
"I remember thinking: 'Everybody is looking at me. everybody thinks I'm a charismatic now,'" he said, to chuckles in the audience.
But he remembers that as he made that slight change in the posture of his body "something in my heart flipped," Morris said.
"And I remember thinking," he added, "I don't care what anybody thinks anymore. I don't care. I'm going to worship God."
Piper stressed the motivations of the heart are what matter, not the style of the music.
"Hymns can be sung with just as much inauthenticity as worship songs. Organs can be played with just as much hypocrisy as guitars. Hands can be kept down for motives just as defective as motives for lifting them up," he said.
"As a hand raiser, I would just say to those who don't do it that, for me, it is both a natural expression of inner admiration for God, and an intensifier of inner exultation as it finds expression in the body."