Slovakia Bars Islam, Atheistic 'Flying Spaghetti Monster' From Obtaining Official Religion Status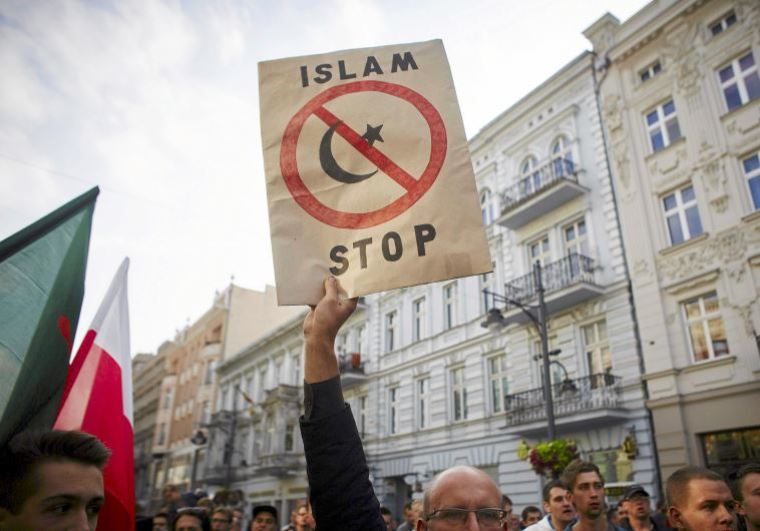 Slovakia has stirred controversy this week by passing legislation that blocks Islam and the atheistic Church of the Flying Spaghetti Monster from gaining official status after it raised the membership requirements for a religion to qualify for government subsidies.
The bill, sponsored by the Slovak National Party and approved by a two-thirds majority in parliament, now requires religions to have at least 50,000 members, up from 20,000, in order to qualify for government subsidies and to run their own church, Reuters reports.
"Islamisation starts with a kebab and it's already under way in Bratislava, let's realize what we can face in five to 10 years. ... We must do everything we can so that no mosque is built in the future," SNS chairman Andrej Danko said.
The bill moves minority faiths like Islam further away from official status, which according to government estimates has only 2,000 adherents in Slovakia — though the nation's Islamic Foundation puts that number closer to 5,000.
SNS added that it was opposed to speculative registration of churches, such as the Church of the Flying Spaghetti Monster, an atheistic and satirical church.
Slovakia's Prime Minister Robert Fico said back in May that Islam has "no place" in the country of 5.4 million people, 62 percent of whom are members of the Roman Catholic Church.
"I think it is the duty of politicians to talk about these things very clearly and openly. I do not wish there were tens of thousands of Muslims. They are changing the character of the countries [they come to]," Fico said at the time, referring in part to the more than 1 million Muslim migrants who have sought refuge in European countries since 2014.  
The Islamic Foundation responded to the latest news by calling it "a serious blow for religious freedom in Slovakia," according to The Associated Press.
The foundation has expressed its concerns with Fico's anti-Islam comments in the past as well, and in May issued another statement, declaring: "The repeated statements of Mr. Premier do not only harm Slovak Muslims but also the country's interests as a sovereign country which is building its position on the international scene."
Other Central European nations, such as Hungary, have also expressed strong concerns over the rising number of Muslim migrants. Hungarian Prime Minister Viktor Orban said back in September 2015 that the refugee crisis in Europe is threatening the continent's Christian roots.
"Only when we have protected our borders can questions be asked about the numbers of people we can take in, or whether there should be quotas," Orban wrote in an opinion piece for Germany's Frankfurt Allgemeine Zeitung back then.
"That is an important question, because Europe and European culture have Christian roots. Or is it not already and in itself alarming that Europe's Christian culture is barely in a position to uphold Europe's own Christian values?" he asked.