SNL's Christmas Mass Skit Pokes Fun at Typical Churchgoers: Newly Minted Teen Atheist, Sweaty Palm Greeter (Video)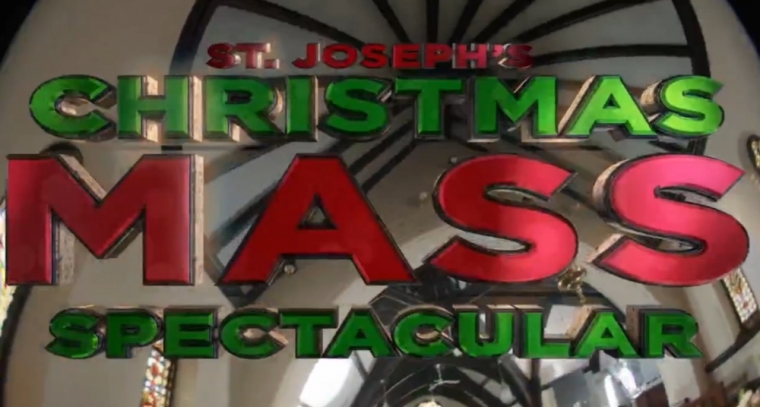 A hilarious, and surprisingly inoffensive Saturday Night Live skit poking fun at characters one might meet at Christmas mass has "favorites" ranging from the friendly greeter with the oh-so-sweaty hands to the organist who can't quite find the right note.
The satirical advertisement for St. Joseph's church starts with this introduction: "It's Christmas and you know what that means: it's time for your annual trip to church with your parents. And you're in luck because this year St. Joseph's Church is going full throttle with our one-night only Christmas mass spectacular. We got appearances by all your church favorites."
The music changes from choral holiday music to a rock ballad as the narrator hypes up a somewhat ordinary service as the "Christmas Mass Spectacular."
Applying an outsider's perspective, SNL writers poked fun at a number of stereotypical church members including the soloist who is "trying hard as heck" to impress the audience with her musical ability, the teen scripture reader who speed-reads through the passage because "he doesn't want to be doing this," and soft pastor jokes.
Other funny finds in the skit are the churchgoer who shakes hands with sweaty palms, a disorganized organist who constantly plays the wrong notes and a young atheist who attends church with his parents and visibly refuses to take part in corporate prayer.
The satire reflects some of the bold advertising Catholic churches are using to draw young adults to Christmas mass this year.
The parody may also reflect the views of Millennials and Gen. Xers who are increasingly estranged from church. A recent study from Christian research company Barna found that nearly two-fifths of the nation's adult population could be considered post-church with young adults being the most disinterested in faith.
Nearly half (48 percent) of Millennials, those between the ages of 18 to 28, qualify as post-Christian because they do not participate in activities such as believing in God, attending church or reading the Bible; 40 percent of Gen. X-ers between the ages of 30-40 also qualify as post-Christian.
The same study found that the unchurched are resistant to church advertisement. A mere 18 percent of unchurched respondents said they would consider visiting a church after viewing TV, radio or newspaper advertising; 16 percent said they would be responsive to direct mailings and 14 percent said they would consider a visit after seeing a billboard.