So. Baptist Leader David Platt Says Bible Should Drive How We Handle Illegal Immigrants, Fix Broken Legal System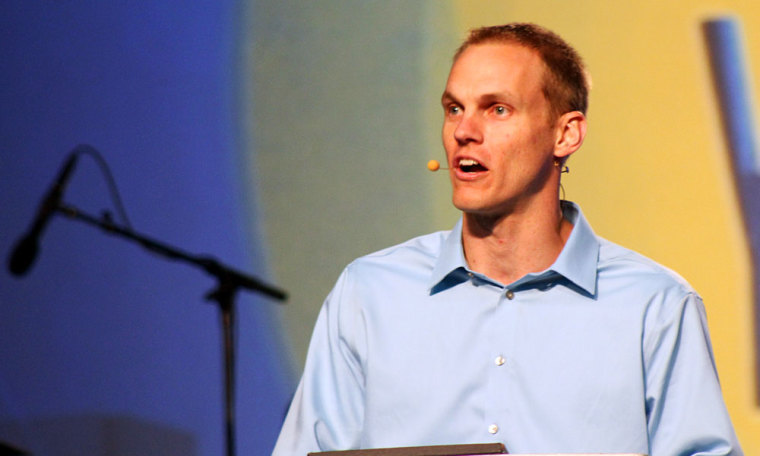 Newly elected president of the International Mission Board of the Southern Baptist Convention, Pastor David Platt, recently charged that there is a biblical foundation for treating illegal immigrants with dignity and love, not knowing that just days later a federal judge on Monday would block President Barack Obama's executive action on immigration expected to give legal protection to five million illegal immigrants.
"We've got to begin to think about immigrants whether legal or illegal not as problems to be solved but as people to be loved and to think through how can we address what is clearly out-of-date legislation with the current labor market in our country, to think through how do we work to establish and enforce just laws that address immigration which I think should include securing our borders," said Platt in an interview with Dave Ross, KIRO Radio morning news anchor, published on Saturday .
"I think there are ways to do that. Holding business owners accountable for hiring practices, taking steps that ensure fairness to taxpaying citizens of our country … I'm not saying it's simple by any means or there is easy answers. But there are biblical foundations that drive how we think about this issue," added Platt.
Platt's comments came just two days before Republican Texas Gov. Greg Abbott first broke the news Monday night via his Twitter account that U.S. District Court Judge for the Southern District of Texas, Andrew Hanen had granted his request to block Obama's Executive Amnesty Order.
"BREAKING: Federal Judge just granted my request to halt Obama's Executive Amnesty Order Nationwide," he tweeted.
The three-page ruling said no aspect of Obama's plan can move forward until there is "a final resolution of the merits of this case." The case is a lawsuit brought by 26 states against Obama's amnesty led by Abbott.
In a statement on the ruling Monday House Speaker John Boehner (R-Ohio) said: "The president said 22 times he did not have the authority to take the very action on immigration he eventually did, so it is no surprise that at least one court has agreed. We will continue to follow the case as it moves through the legal process. Hopefully, Senate Democrats who claim to oppose this executive overreach will now let the Senate begin debate on a bill to fund the Homeland Security department."
Reacting to the decision, Secretary of the Department of Homeland Security Secretary Jeh C. Johnson said while he did not agree with the ruling his office will have to comply with the ruling and would not be accepting requests to expand Deferred Action for Parents of Americans and Lawful Permanent Residents (DAPA) and expanded Deferred Action for Childhood Arrivals (DACA) which was expected to begin on Wednesday.
"I strongly disagree with Judge Hanen's decision to temporarily enjoin implementation of Deferred Action for Parents of Americans and Lawful Permanent Residents (DAPA) and expanded Deferred Action for Childhood Arrivals (DACA). The Department of Justice will appeal that temporary injunction; in the meantime, we recognize we must comply with it," said Johnson.
"Accordingly, the Department of Homeland Security will not begin accepting requests for the expansion of DACA tomorrow, February 18, as originally planned. Until further notice, we will also suspend the plan to accept requests for DAPA," he added.
President Barack Obama reiterated Johnson's position Tuesday evening and the Department of Justice said it will challenge the ruling.
In the meantime Platt who is also promoting his latest book, Counter Culture, says Christians should be careful not allow politics to cloud biblical imperatives.
"The core commands of Jesus are love God and love your neighbor as yourself and we're talking about our neighbors," he said of immigrants. "That starts with a respect and an honor for the dignity of people around us who are from other countries who have immigrated to the United States legally or illegally. There are complicated issues that you and I both know, but there are biblical foundations that I know Christians have a tendency to bypass in jumping to a political position."