South Korean Pastor Lee Jong-rak: Baby Boxes, Safe Haven Laws, and the Babies Whose Lives Hang in the Balance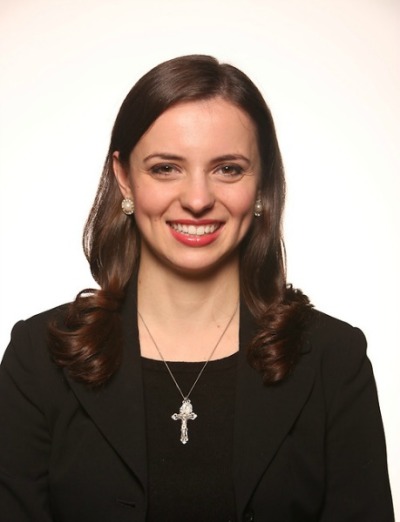 What if one person can make a big difference? He can.
Meet Pastor Lee Jong-rak. He is the unlikely lead character in a new award-winning documentary called The Drop Box which narrates his heroic efforts to save children at risk of dying by abandonment in his native South Korea. Inspired by his son with a disability, Pastor Lee built a baby box embedded in the side of his house that can be opened from both the exterior and the interior to save other vulnerable children. It is a padded, heated box with sensors that alert Pastor Lee and his staff when someone places a baby inside. Above the baby box is Psalm 27:10: "For my father and my mother have forsaken me, but the Lord will take me in."
He didn't expect anyone would actually use it, but the babies started coming. Currently 652 babies have gone through his home orphanage named "Jusarang," meaning "God's Love." Pastor Lee's own love and compassion drew a 24 year-old "broken rich kid from California" to produce this documentary, and led to a life conversion in the process.
On the heels of this documentary is a renewed examination of our own domestic policies on infant abandonment. Domestically, we have safe haven laws in all 50 states and the District of Columbia. Safe haven laws allow parents to drop off their newborn at a police station, hospital, fire station, EMS provider or child welfare agency, no questions asked. Since 1999, more than 2,800 children in the U.S. have been surrendered safely as a result of safe haven laws. That's excellent news. The sobering news is that more than 1,400 children have also been found illegally abandoned, and nearly two thirds of those children have died. In addition, we know the sad reality that even with the safe haven laws in place, over 16 million babies have been killed by abortion in the U.S. since 1999. Do enough women know about safe haven laws? Is the average woman too intimidated to walk into a police station and leave her child there, fearing being questioned or getting into trouble? More than likely, yes.
Implementing baby boxes here in the U.S. will only strengthen safe haven laws and save the lives of countless babies. Pastor Lee was able to save, by means of his one baby box and in a mere 6 years, the equivalent of one quarter of the children collectively saved by safe haven laws in the U.S. in the last 16 years. If one man and one baby box can do that, what can we do?
Indiana is blazing the trail on this front, but it too has hit a roadblock. An Indiana bill (H.B. 1016) authored by Representative Casey Cox (R-IN) urges that "newborn safety incubators" be placed in already existing safe haven locations. The bill passed unanimously (94-0) in the House in February, but faces an uncertain future in the Senate. The bill has been tabled until 2016.
Some critique the idea because they think it encourages child abandonment and that the anonymity of it leaves children at a disadvantage of not knowing their biological parents. Anonymity is not ideal because every child deserves to be raised by her mother and father; yet an alive child who doesn't know her biological parents is better off than a dead child any day. Take it from Madeline Melcher who feels "blessed to be alive" even though she was abandoned when she was an infant. Additionally, anonymity is already supported by current safe haven laws and in closed adoptions.
Baby boxes do not encourage child abandonment, but rather may prevent children from dying who are likely to be aborted or abandoned. No mother wishes to abandon her child; it is a last resort in a desperate moment. She is more likely to choose a life-giving option if we make it less intimidating for her.
Baby boxes would give safe haven laws a tangible presence and make these laws more effective. Here is a sampling of recent cases in Connecticut, Michigan, Utah, and Indiana where women, despite current safe haven laws, did the unthinkable and threw their own babies in the trash. Would we rather that babies end up in trash cans or baby boxes? Pastor Lee's story is a testament to the fact that baby boxes save lives.
While we must work to get to the root problems of child abandonment, we must still do what we can immediately to save the lives of infants who are endangered. Their innocent lives hang in the balance. We can't wait to cure all societal ills before curing just one societal ill.
Pastor Lee himself agrees that the baby box is a "sad reality" that hopefully one day "will no longer be needed." This point will come only when society recognizes the inherent value and dignity of every human life. Until this wholesale awakening happens, we must strive to make it easier for women to choose life and to implement the most effective means of protecting the lives of vulnerable infants.