Southern Baptist leaders react to Beth Moore leaving denomination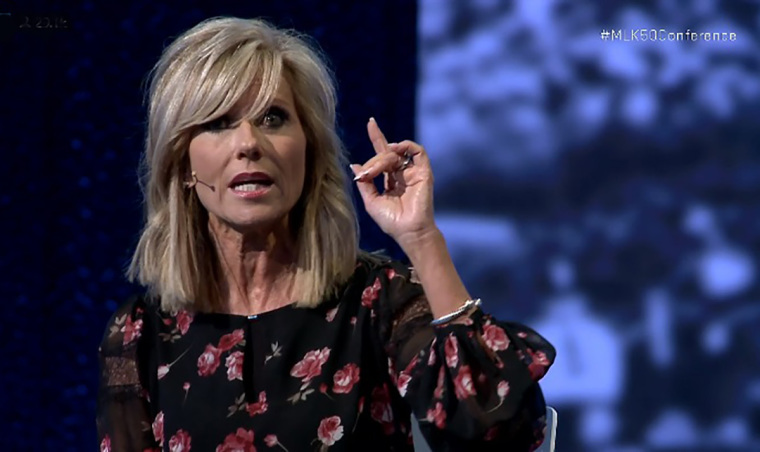 Southern Baptist pastors and other Christian leaders have weighed in on the topic of Bible teacher Beth Moore leaving the denomination after nearly 30 years and ending her longtime partnership with Lifeway Christian Resources.
"There comes a time when you have to say, this is not who I am," Moore, 63, told Religion News Service in an interview published Tuesday. "I am still a Baptist, but I can no longer identify with Southern Baptists," she added.
In recent years, Moore has grown increasingly critical of the Southern Baptist denomination, particularly after the election of former President Donald Trump. She told RNS she was shocked at how fellow evangelicals rallied around Trump, particularly after the "Access Hollywood" tape from 2005 was released ahead of the 2016 presidential election.
On Twitter, where she now has more than 950,000 followers, she wrote at the time: "I'm one among many women sexually abused, misused, stared down, heckled, talked naughty to. Like we liked it. We didn't. We're tired of it."
She has also denounced Christian nationalism and what she deems as "the sexism & misogyny that is rampant in segments of the SBC."
"I love so many Southern Baptist people, so many Southern Baptist churches, but I don't identify with some of the things in our heritage that haven't remained in the past," she told RNS.
Moore said she ended her longtime publishing relationship with Lifeway, but it will still sell her books.
Here's how Christian leaders both within and outside the Southern Baptist denomination have reacted to the news.