Southern Baptist Pastors Consider Defunding Russell Moore Due to Anti-Trump Stance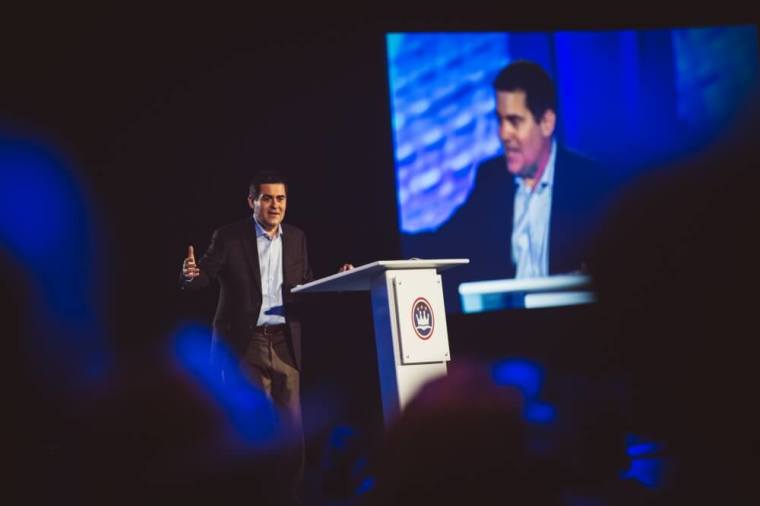 A prominent Southern Baptist leader is facing pushback against his organization for opposing Donald Trump during the election cycle, a position out of step with many in the denomination.
The Wall Street Journal reported Monday that several Southern Baptist pastors are frustrated with Russell Moore, president of the Ethics and Religious Liberty Commission, the policy arm of the SBC, for his strong words against the now President-elect during the campaign. Moore has, these pastors contend, burned bridges to have access with the new president and they are now saying publicly that they are revisiting their budgets to redirect funds away from the ERLC.
Jack Graham, who pastors the 40,000-member Prestonwood Baptist Church in Texas, told the WSJ that his church is "considering making major changes in our support of the Southern Baptist Convention." Similarly, Robert Jeffess, lead pastor of First Baptist Church in Dallas, said that he heard from some irritated deacons in his church regarding the direction of the ERLC and that his church was, like others, "always looking at the wisest expenditure of its dollars."
Meanwhile, younger Southern Baptists appreciate Moore's leadership and vision, the Journal notes. Many of them took to Twitter to tweet the article with the hashtag #IStandWithMoore, praising his integrity. (See here, here, and here)
"I am appalled," said James Forbis in an email to The Christian Post regarding the chatter surrounding cutting funds to the ERLC, adding that he was in Moore's corner.
Forbis, 26, a millennial Southern Baptist currently enrolled at The Southern Baptist Theological Seminary, in Louisville, Kentucky, whom CP interviewed last week about the ongoing debate within the SBC over Calvinism, believes that Graham, Jeffress and others like them have other motivations.
"Donald Trump will surround himself with whomever he wishes and already Dr. [Robert] Jeffress is there as is former Governor Mike Huckabee, whom are both influential Southern Baptists, so the question is why does this even matter?" Forbis said.
"It matters to them because they're products of the old Religious Right and Moral Majority and they're worried about losing control within the SBC and Southern Baptist losing cultural relevancy," he continued.
"By all means as a young, informed, and engaged pastor within the SBC I'm fine with losing cultural relevancy," he concluded, adding that he would rather the SBC be counter-cultural.
His words dovetail with a substantive lecture Moore gave in New York City just prior to the election.
The Christian Post reported that at the First Things Erasmus lecture on Oct. 24, Moore articulated that younger evangelicals, even those who share conservative convictions, will not abide the blatant compromises old-guard evangelical leaders employed to back Trump.
"There are no 22-year-old John Hagees," Moore expressed at the time. But there are plenty of young Christians ready to plant solidly orthodox churches. They care more about the furtherance of the gospel of Jesus Christ than rightwing politics, he said.
For all of the rhetoric about moral relativism Christian conservatives were known for, "[t]he Religious Right turns out to be the people the Religious Right warned us about," Moore added.
Writing at Religion News Service Tuesday, columnist Jonathan Merritt, whose father is a former head of the SBC, argued that it is unwise to marginalize Moore. If Moore left his ERLC post he would likely land an influential job elsewhere, but without him Southern Baptists might "become a mostly aging denomination destroying itself through infighting," Merritt said.
"Southern Baptists need Moore far more than he needs them," he added.
In a Tuesday column on CP, Moore, while not mentioning the WSJ article or the funding controversy, wrote that at Christmastime in an election year, dealing with family members who voted the opposite way can be upsetting. A Donald Trump presidency, he said, should not divide us. 
"Over the last month, there have been some pointed conversations in my denominational family about the election and the way forward, and some of them have been directed at me," Moore said. "I think we can all agree that 2016 has been fraught with ugliness, much of which couldn't be left unchecked. In my personal situation, there were some outrageous moments in the midst of the campaign that I felt compelled by my job to address."
"Now that the election is over, as Christians we owe it to Donald Trump to pray for him (1 Tim. 2:1-2) and give honor to whom it is due (Rom. 13:7), and as responsible citizens we owe it to him to work with him for the common good everywhere possible," he said.
Though some dispute the figure, exit polling data on Election Day showed that over 80 percent of white evangelical Christians voted for Donald Trump.
CP reached out to Moore for additional comment for this article, but emails were not returned by press time. Late Tuesday afternoon he did thank those supporting him on Twitter and called for unity in the SBC.
Appreciate all the kind words, y'all. If we're going to hashtag, let's #standwithSBC together. Our gospel mission is too important.

— Russell Moore (@drmoore) December 20, 2016