Abortion Rates Spike With Over 56 Million Babies Aborted Worldwide in Just 4 Years, Study Finds
'Contraceptive-Friendly Western Europe Saw Its Abortion Rate Rise 35 Percent,' Says Professor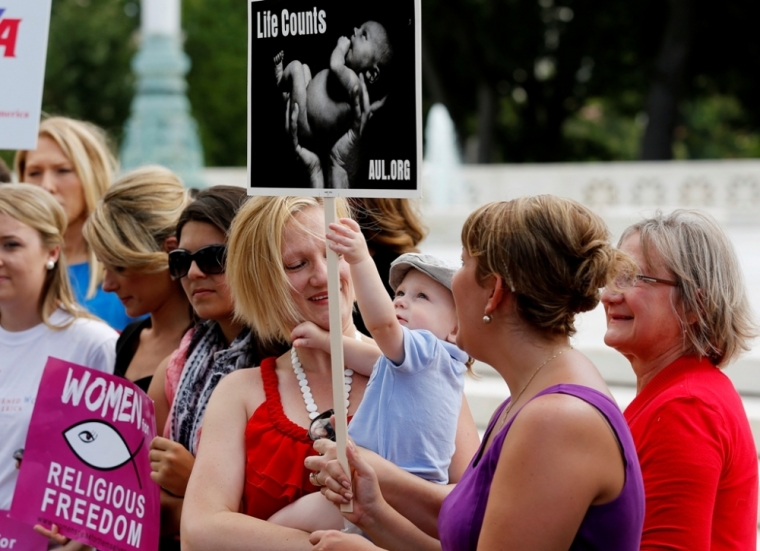 A new global study shows that abortion rates declined significantly in the developed world but remained largely unchanged in developing regions over the past 25 years. Are these findings a verdict against pro-life laws? Media are wrongly suggesting so, says a scholar.
A new study by the pro-abortion Guttmacher Institute and the World Health Organization found that between 1990 and 2014, the overall number of abortions per 1,000 women of childbearing age — 15–44 years old — in developed countries dropped from 46 to 27, while in developing countries, it changed little, from 39 to 37, "a nonsignificant difference."
Published by the U.K. medical journal The Lancet, the study also found that although the global abortion rate declined slightly during the 25-year period studied, the absolute number of abortions per year increased — from 50.4 million in 1990–1994 to 56.3 million in 2010–2014 — reportedly as a result of population growth.
The authors of the study point out that the percentage of pregnancies ending in abortion dropped in developed regions, from 39 percent in 1990–1994 to 28 percent in 2010–2014. But it changed very little in developing countries — from 21 percent to 24 percent over the same time span. However, the proportion increased in Latin America and the Caribbean from 23 percent to 32 percent, in South and Central Asia from 17 percent to 25 percent, and in Southern Africa from 17 percent to 24 percent.
"These trends suggest that women and couples in the developed world have become more successful at avoiding unintended pregnancies — the cause of most abortions — over the last two decades," concluded Dr. Gilda Sedgh, lead author of the study and a principal research scientist at Guttmacher. "High abortion rates are directly correlated to high levels of unmet contraceptive need. Our findings indicate that in many developing regions, women lack the contraceptive services they need and are unable to prevent pregnancies they do not want to have."
Media are joining in to say that the results of the study show no significant difference in the abortion rate where abortion is illegal and where it is not.
In countries that ban abortion except to save a woman's life, the abortion rate between 2010 and 2014 sat at 37 per 1,000 women of childbearing age, points out an article in The Washington Post, adding that in parts of the world where abortion is legal, the abortion rate was just slightly lower, at 34 per 1,000.
However, Michael J. New, a visiting associate professor of economics at Ave Maria University, refutes such interpretations of the findings, saying that most countries that restrict abortion are in Africa, South America, and the Middle East and have much higher poverty rates and a higher incidence of other social pathologies that might increase the demand for abortion. "Media routinely fail to acknowledge this," he writes in an op-ed in National Review.
New, an associate scholar at the Charlotte Lozier Institute, quotes a study which appeared in The Journal of Law and Economics in 2004. "The authors, economists Phillip B. Levine and Douglas Staiger, analyzed how changes in abortion policies in post-Communist Eastern Europe affected abortion rates. Levine and Staiger concluded that modest restrictions on abortion reduced abortion about 25 percent."
During the past 20 years, New adds, there have been a number of well-funded efforts to distribute contraceptives in developing countries. Besides, he further points out, developed countries show considerable variation in abortion trends. "In fact, between 1990 and 2014, contraceptive-friendly Western Europe actually saw its abortion rate rise 35 percent, the largest increase for any region analyzed in the Lancet study."
Moreover, New argues, the study shows that while abortion rates are significantly lower among married women than among single women in North America and Oceania, they are significantly higher for married women in Europe, Latin America and Asia. "Countries on these latter three continents, may have policies that discourage and, in extreme cases such as China, even prohibit childbearing among some married women."