Supermodel Miranda Kerr Says Prayer, Gratitude, Forgiveness Are Daily Rules She Lives By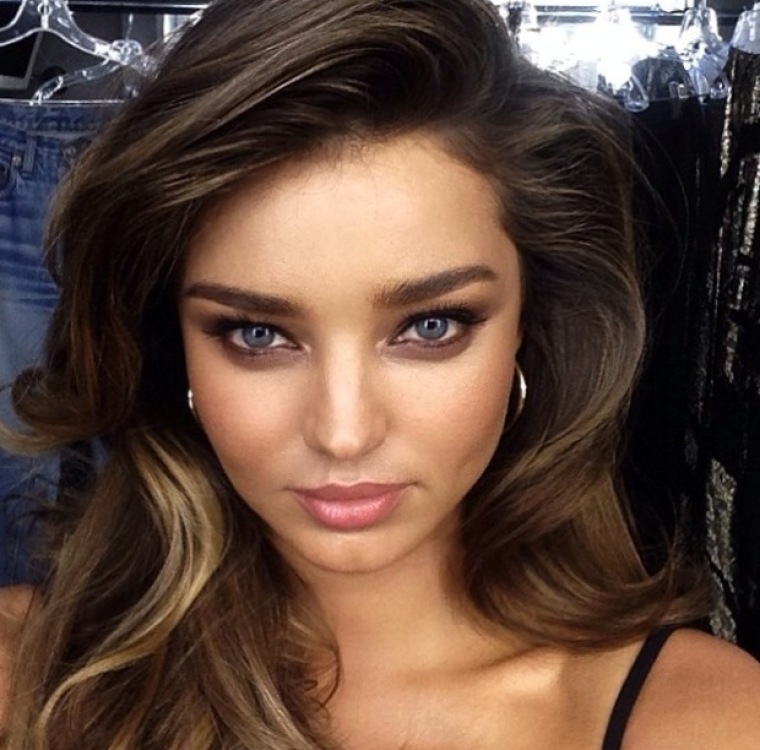 Supermodel Miranda Kerr says praying and taking time out of her day to be thankful are part of her self-imposed rules for adulthood.
Kerr, who parted ways with Victoria's Secret earlier this year, six months after splitting from husband Orlando Bloom, says she prays twice a day in addition to meditating and credits her grandmother for instilling the importance of prayer in her life.
"When I pray I always thank Mother Nature for all the beauty in the world; it's about having an attitude of gratitude. And then I pray to Christ to say, 'Thank you for this day and my family and my health,' and now that I'm older I've added, 'Please illuminate me. Please open my heart chakra. Open my aperture and uplift my consciousness so that I can be the best version of myself,'" Kerr said in an interview with Into The Gloss.
The Australian model says she is Christian despite previous reports that she is a practicing Buddhist and believes in the power of forgiveness even in the "little things like looking at someone the wrong way, or snapping at someone." She also notes that she makes it a priority to pray about forgiving herself and others because when she does, it creates an "energy shift" in her life.
"Even those that we find challenging to be around are sometimes the people that need the prayers the most," said Kerr. "If you've had an intense conversation with someone, a good thing to do would be to say to them, 'I forgive you, and please forgive me.' We all say things sometimes to hurt people, so it's important to forgive and have peace …"
After splitting from Bloom and managing life as a single mother to her 3-year-old son Flynn, Kerr notes that her spiritual outlook has helped her get through. She also embraces an optimistic mindset, which changes the way she perceives everything, she explains.
Kerr also notes that words have power and an "effect on the body." While her positive disposition can be difficult to maintain, she says it is all about controlling emotions and knowing how to make the best out of life's moments.
"It's not about being delusional, but just changing your perspective and understanding that there is a positive and a negative to every situation," said Kerr. "I do this thing—jumping for joy. I want to start a 'jumping for joy' movement. If you're in a bad mood all you do is just jump up and down and think of everything you're grateful for."
Kerr kicked off her career when she signed on with Victoria's Secret in 2007 but has been modeling since age 13. The 31-year-old now models for 7 For All Mankind brand.