Syria Talks Between US and Russia Likely to Be Characterized By Disagreements Over Use of Force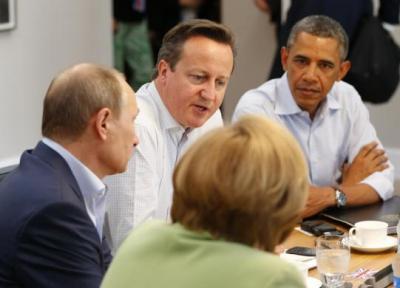 American Secretary of State John Kerry and Russian Foreign Minister Sergey Lavrov will meet on Thursday to discuss Russian proposals that would mandate Syria to relinquish its chemical weapons and move them into international control.
The fact that Russia is entirely opposed to the use of force if Syria does not comply with the proposal will be a key point of conflict between the two countries, said Moscow-based BBC commentator Daniel Sandford.
"There is going to a massive argument tomorrow about this United Nations resolution. John Kerry wants a resolution that says if the Syrian government don't comply with this...then there is potential use of force," said Sandford. "The Russians don't want any resolution that has any potential use of force built into it because they feel it might leave open a back door for the Americans to come through and use military strikes in the future."
On Wednesday, Russia has handed over details of the proposed plan to the United States.
"We handed over to the Americans a plan to place chemical weapons in Syria under international control. We expect to discuss it in Geneva," the source told Russian news agencies.
Sandford expressed logistical and ideological skepticism of the plan.
"You have to get these international experts into Syria in the middle of a civil war, and then you've got to try and keep them safe, around the areas where the chemical weapons are," said Sandford. "And then you've got to persuade the Syrians to go along with this idea of destroying the weapons, because at the moment the Russian plan involves destroying the weapons whereas the Syrian government does not seem to have quite signed up for that."
Sandford predicted that the Syrians would eventually concede on this point, but only if the Russians warned them that its plan was unlikely to be accepted without this concession.
Currently, the five permanent U.N. Security Council members: the United States, Russia, France, the United Kingdom and China, are meeting to discuss Russia's plan. Earlier this week, the U.K., U.S., and France also met separately to work on their own resolution.
On Tuesday, Syria made its clearest admission yet that the regime does own chemical weapons.
"We are ready to inform about the location of chemical weapons, halt the production of chemical weapons, and show these objects to representatives of Russia, other states and the United Nations," Syrian Foreign Minister Walid Muallem said. "Our adherence to the Russian initiative has a goal of halting the possession of all chemical weapons."
The U.S. holds the Syrian government responsible for chemical weapons attacks in August that killed over 1,000 Syrian civilians. However, President Bashar al-Assad's regime has denied all responsibility, and instead has pointed the blame at Syrian rebels themselves.
American President Barack Obama, who has spent recent weeks campaigning for Congressional support on the use of force in Syria, announced in a speech Tuesday night that his administration will work with the Russians on implementing a plan but that the U.S. reserves the right to use force.
"America is not the world's policeman. Terrible things happen across the globe, and it is beyond our means to right every wrong. But when, with modest effort and risk, we can stop children from being gassed to death, and thereby make our own children safer over the long run, I believe we should act," Obama said.
The President also said that he would put a potential Congressional vote on hold while his administration pursued a diplomatic solution.
That Obama has decided to work with the Russians and postponed his original plan has not been missed by President Vladmir Putin, said Stanford.
"The Russians know that they're in the driver seat and they don't want to let the Americans back into it," said Sandford.