Tamar Braxton: 'I'm Only Beefing With the Devil,' Not 'The Real' Co-Hosts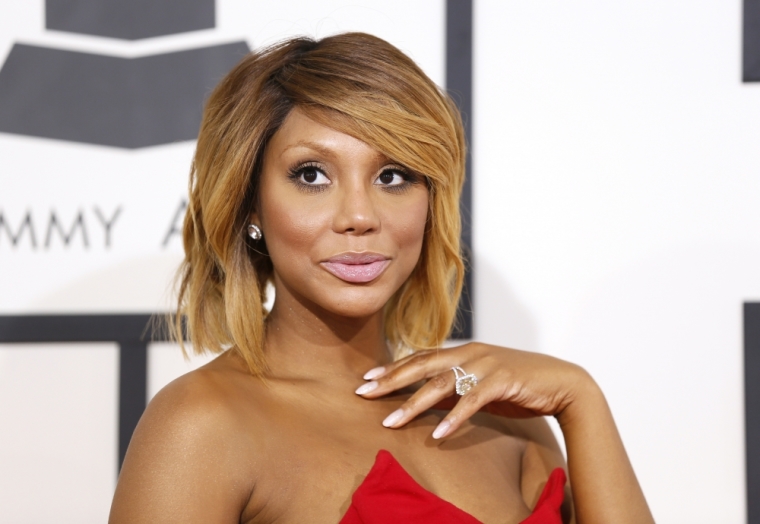 Tamar Braxton says she's focusing on God instead of the negative feelings that once surfaced when she was fired from "The Real" daytime talk show last year.
Braxton was a guest on "The Wendy Williams Show" this week where she was asked a string of questions about how she would react if she ran into her former co-hosts.
"God is Good, Hallelujah," Braxton replied in response to Williams' questions about what she would tell any of her former co-hosts.
While the host kept prompting her for more of a response by rattling off the names of each co-host on "The Real," Braxton insisted her only issue is with the devil.
"The only person that I'm beefing with is the devil," she insisted. "I am not beefing with anyone in my life."
After she was unexpectedly fired from the show last year, Braxton publicly admitted that she was hurt and shocked by the decision to kick her off the series. When she appeared on Bishop T.D. Jakes' talk show last December, she explained why she was so hurt by the firing.
"That was just devastating to me because that was my baby. I loved the women on the show, showing up at work every single day," she said. "I loved interviewing other people because I've always been on the other side. That is something that definitely broke my heart, probably my spirit."
When Jakes asked if she could ever return to the show, Braxton revealed that she believes God removed her from the situation, so she was accepting it.
"I would have to really pray about it and think about it because at the end of the day, I have to pay attention to why God removed me from that situation," she said. "I believe He removed me from that situation to protect me from that situation."
The 40-year-old singer-songwriter has since signed on to develop her own talk show with entertainment mogul Steve Harvey and insists she has learned and grown a great deal from the situation.
"I just learned that I have to take the good with the bad and I did learn that things are only for a season. I didn't really learn that until now," she said. "That situation, the relationships that I built at that time, that was just for that season, and I have to be grateful for that season and I am. And I'm happy that I had the chance to be in that seat and situation, but I got to take the things that I learned in that season and move on with the rest of my life."