Target's Transgender Bathroom Policy Leads to 10 Crimes Targeting Girls Undressing, Says AFA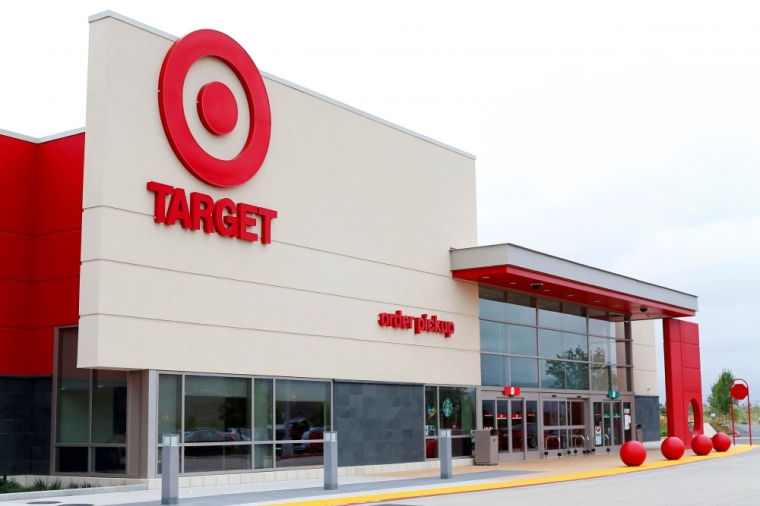 The American Family Association has compiled a list of 10 cases to showcase why Target's bathroom policies that allow male customers who identify as female to go into women's bathrooms and dressing rooms is dangerous to women and children.
"The overwhelming evidence continues to pile up against Target's policy to allow men into women's restrooms and dressing rooms in its stores," AFA President Tim Wildmon wrote on Thursday.
Target has defended its decision by stating: "We welcome transgender team members and guests to use the restroom or fitting room facility that corresponds with their gender identity. ... Everyone deserves to feel like they belong."
But Wildmon argued that what this means is that a man can simply state that he feels like a woman on any given day, and go in to use the women's restroom.
"Target's policy is exactly how sexual predators get access to their victims. And the proof keeps mounting," he said.
"Clearly, Target's dangerous policy poses a threat to wives and daughters. Over 1.4 million people have pledged to boycott Target stores until protecting women and children is a priority."
AFA then listed 10 cases this past year of men found recording, taking photos, or peering into women's restrooms at Target stores nationwide:
Man wanted for taking photos inside Target changing room
Transgender woman caught filming in Target changing room
Man seen reaching under stall with phone in Target dressing room
'Peeping Tom' reported in Target dressing room
Teen girl reports dressing room peeper at Target
Police Looking for Target Peeper
Target peeping Tom pleads guilty
Man Arrested for Taking Photos of Woman in Target Bathroom
Peeping tom caught filming women in Brentwood Target dressing rooms
'Peeping Tom' took pics of people in Target bathroom
In one case, a transgender woman was arrested in Idaho back in July for recording an 18-year-old girl in the Idaho Falls Target store.
Shaun Smith, the accused, later admitted to having recorded the videos for "the same reason men look at pornography."
In another story at a Target store in New Jersey earlier in September, a man was caught taking pictures of women changing in the stall next to him, though he fled the scene in a car.
Target has repeatedly defended its policies, and has said that "guests are at the center of everything we do and our commitment to creating a safe and secure shopping environment in our stores is unwavering."
Texas Attorney General Ken Paxton revealed last week that he has sent several letters to Target asking the retail giant to put together safety measures concerning its policies on bathrooms and changing rooms, but revealed that he has not received any response.
Ed Vitagliano, who is executive vice-president at AFA, explained that the conservative group's petition is not aiming to attack transgender people, but wants Target to go back to gender-specific bathrooms, where guests and workers use the restroom of their birth sex.
"We do not consider transgendered individuals to be a threat to women and children; however, the policy that has been instituted removes an initial obstacle for those who want to victimize women and children," Vitagliano said.
AFA has said that it will not be ending its boycott until Target reverses its policies, and said that the proposed plan by the retail giant to add one unisex bathroom at each of its 300 stores in the United States that don't already have one still doesn't do anything to protect when and children.
"Unisex bathrooms are fine, but our request has always been that Target maintain the gender-specific bathrooms as well — if the company is interested in guaranteeing the safety and privacy of women and girls who patronize the retailer's stores," Wildmon previously said.