Teddy Campbell Reveals Prayer for Tina Campbell Album Listeners After Official Release: 'Let This Album Turn Your Mourning Into Joy in Jesus' Name'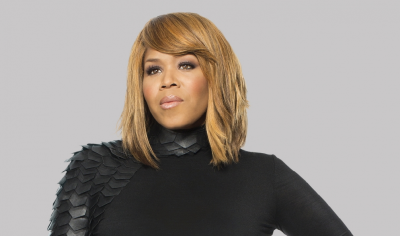 Tina Campbell's debut solo album It's Personal experienced a delay for over two weeks but now that it's officially in stores, her husband, Teddy Campbell, is explaining the importance of the record.
Teddy, the drummer and husband of one half of the gospel music duo Mary Mary, took to social media to speak up about the reasons he's "super excited" about It's Personal, which includes the examples of healing that are showcased in the record.
He took to Instagram to pray for the listeners of the record.
"Just like David wrote almost the whole book of Psalm out of his heart for God, this album was birthed out of a place of pain, joy, worship, praise, deliverance and healing. So now I pray and declare that everyone who listens will experience the same," Teddy wrote. "In Jesus' name receive your freedom and victory while this music plays. Let this album turn your mourning into joy in Jesus' name. Be delivered and set free NOW IN THE NAME OF JESUS Amen! — Ted."
Despite the delay of the album, Campbell's book, I Need a Day to Pray, was released May 7. Some well-known family members such as her husband, Teddy; sister, Erica Campbell; brother-in-law, Warryn Campbell; and mother, Honey Atkins are expected to be featured on the album.
Although Tina did not initially intend to create a solo album or book, she previously spoke to The Christian Post about her reason for doing so.
"I went through my challenges that I went through last year with infidelity. In the process of writing journals to God, I ended up writing a book that I didn't know I was writing," she previously told CP. "Once I finished, God started downloading all of this music into me and I knew that God gave it to me to give it away."